CUICAN Is A Professional Glass Bottle Manufacturer From China:
Founded in 2012, CUICAN Glass Products Co., Ltd. is a young but powerful company. It is precise because CUICAN is young that it understands the latest trendy glass bottle styles. They know how to help customers please younger consumers. But, at the same time, they also have more than 10 years of production experience and more than 15 years of knowledge in the production of molded glass containers. They are all experienced.
Not only that, they have adopted advanced production technology and a strict inspection system. The following is how CUICAN improves itself:
2 most advanced 8S automatic production lines and 4 double-drop production lines:
These advanced production lines enable CUICAN to produce higher quality products with higher efficiency. Moreover, they also have a strict quality control system and a professional QC team to ensure the quality of each product before delivery.
300+ types of bottles, supporting various customized products:
CUICAN can provide more than 300 types of bottles for customers' choice. The products include beer bottles, wine bottles, water bottles, etc. They can provide various customized products according to customer requirements.
More than 300 employees and a group of skilled engineers:
CUICAN has more than 300 employees and a group of skilled engineers. Their strength lies in the efficient production process, high quality, and perfect service. They also adopt high-end equipment that can help you solve any problems during the production process.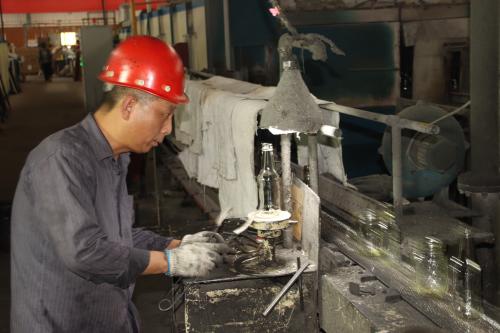 Integrated quality management system:
CUICAN Glass Products Co., Ltd. has an integrated quality management system that complies with ISO 9001: 2008 standards. All products are strictly inspected before leaving our factory, so as to ensure product quality and customer satisfaction.
Advanced Production Technology:
CUICAN has developed its own advanced production technology and introduced international advanced production equipment into its factory. The company has always been paying attention to the environmental protection concept and strives to reduce carbon emissions as much as possible during production.
CUICAN adopts hot-end vapor coating technology, cold-end spraying technology, and advanced silicon-rich processing technology. These technologies make glass bottles more beautiful and durable.
You Can Get A Free Sample From CUICAN!
Compared with other glass bottle manufacturers, CUICAN is honest. They are happy to provide free samples to customers. This means they are not afraid of being tested by customers. They are very confident in their products, so they will face the needs of customers frankly. Moreover, they are also willing to believe in the sincerity of customers.
The main reason why you should choose CUICAN is that they have many years of experience in producing glass bottles. Their technology and equipment are very advanced, so they are able to produce high-quality and cost-effective glass bottles for you. In addition, their workers have professional skills and expertise in glass bottle manufacturing. They have strict quality control procedures throughout the production process and make sure every single piece is perfect before delivery to customers.
CUICAN has a long-term cooperation relationship with many international brands and companies. They make sure that their products can meet customer requirements and give them the best service.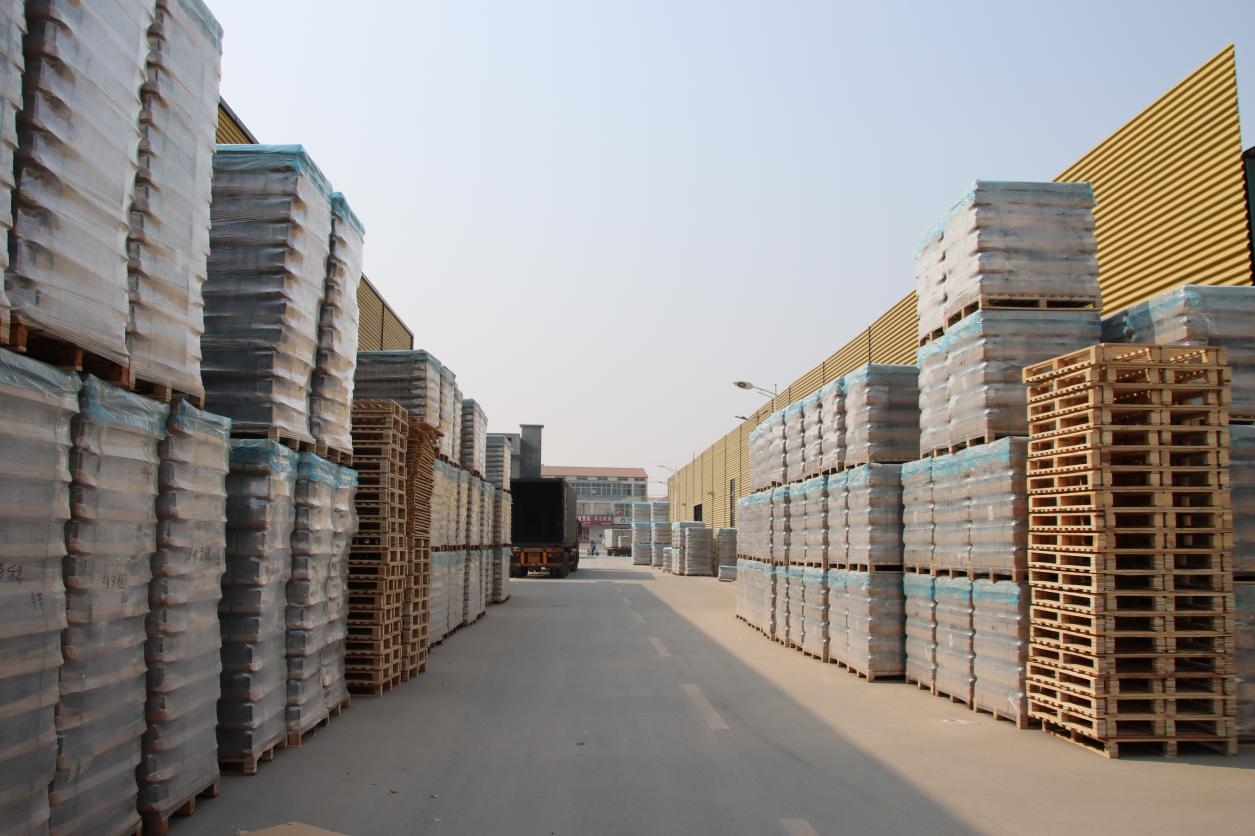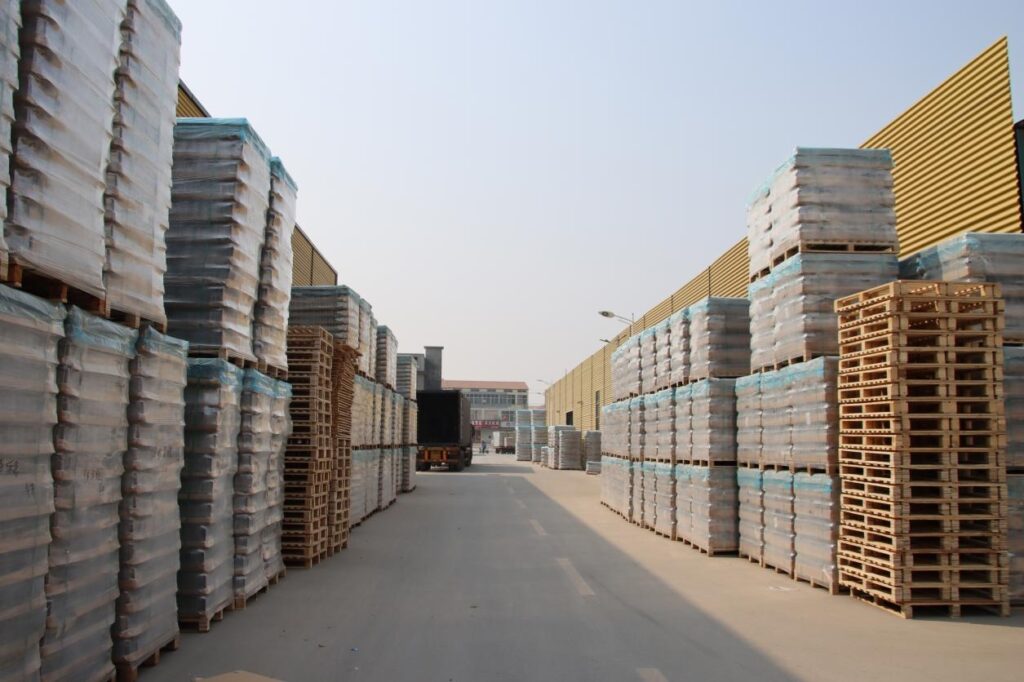 Exquisite Technology To Provide High-Quality Glass Bottles:
The company is the leading glass bottle manufacturer in China. They have a complete set of advanced equipment and a professional R&D team, so they can provide customized products with high quality and competitive prices.
Hot-end steam coating technology:
Their hot-end steam coating technology has been applied for years in the production process of glass bottles. It can produce bottles with a high-quality surface finish and uniform thickness, which ensures great appearance and durability.
Cold-end spray coating technology:
This technology uses high-quality raw materials and advanced production equipment to meet all kinds of requirements for customers. It has been applied to many industries such as cosmetics, food and beverage, health care products, and household chemicals.
Advanced silicon-enriched treatment technology:
The company has invested heavily in the innovation of silicon-enriched technology. The silicon content in the glass bottles they produced meets the standard, which greatly increases the surface tension of the glass surface. It also increases the strength of the glass bottle and makes it more resistant to external impact. At the same time, it can make the glass bottle more beautiful and colorful.
Using High-Quality Raw Materials, The Price Is Fair:
Their products are mainly made of borosilicate glass and soda-lime-silica glass. These glasses are very high-quality raw materials, which makes glass bottles more durable, beautiful, and strong.
The high quality of their products is the reason why they can keep a low price. It's impossible to produce good quality products at a low price unless you use high-quality raw materials.
Borosilicate glass:
Borosilicate glass is one of the most popular types of high-quality glasses in the world. It is used in many high-temperature applications because it has a low coefficient of thermal expansion and high strength at high temperatures. It's also known as Pyrex®! Borosilicate glass can withstand temperatures up to 500°C (900°F). This type of glass is widely used for making laboratory equipment because it is resistant to sudden temperature changes and thermal shock (it won't crack if something hot is dropped into it).
Soda-lime-silica glass:
Soda-lime silica glass is often used for household products such as drinking glasses, food containers, and cookware. It has good chemical stability and thermal shock resistance but poor mechanical strength. Its main raw materials are sand (SiO2) and ash (Na2O). Soda-lime glass has a refractive index of 1.5 to 2.1%. Its coefficient of thermal expansion is about 0.0019/C° at room temperature (20 °C). It can withstand continuous exposure to temperatures up to 700 °C without collapse or softening.
CUICAN Offers Different Types Of Glass Bottles Of The Same Quality:
CUICAN has 300+ types of bottle shapes and is also very happy to draw unique designs for customers. Of course, if you are an artistic businessman, you can also draw your own drawings and let them design for you.
Among their wide variety of glass bottles, they can be simply divided into the following 4 categories: medical glass bottles, furniture kitchen glass bottles, cosmetic product glass bottles, and food-grade glass bottles. These glass bottles all have different shapes or functions but are all of the same high quality.
Medical glass bottles:
Medical safety is very important in hospitals and clinics. That's why the medical glass bottle manufacturer focuses on making these kinds of products. The most popular material for making medical glass bottles is borosilicate glass because it can withstand high temperatures and has good chemical resistance.
To manufacture this type of glass bottle, the glass bottle manufacturer needs to pay attention to many issues. One of them is to pay attention to the specificity of some medicines, such as avoiding light. Therefore, glass bottles need to have excellent light protection to facilitate the long-term storage of drugs.
Furniture kitchen glass bottles:
Furniture kitchen glass bottle manufacturers produce many kinds of decorative bottles that are used in kitchens and bathrooms to store various kinds of liquids such as oil, vinegar, and so on. They're usually made from clear or colored borosilicate (Pyrex) glass with caps made from metal or plastic (PP). These kinds of decorative bottles are easy to clean and maintain a long life span if properly taken care of because they don't contain any chemicals that would affect their structure over time.
Cosmetic product glass bottles:
Beauty products are products that bring refinement and a sense of ritual to people's lives. Therefore, the bottle in which they are stored must be attractive enough. CUICAN will provide different bottle shapes and capacities. And, you can also choose the right surface treatment technology for your product bottle. Such as bronzing, frosting, and so on.
These are the most popular type of glass bottles because they are used to store cosmetic products such as shampoo and facial cleansers. Cosmetic product manufacturers use these types of containers because they want their customers to be able to see exactly what they are getting before they buy it. This way they know exactly how much product is left in the bottle so there will be no surprises when they go to use it (or run out).
Food-grade glass bottles:
These types of containers are used for storing food products such as pickles or sauces in order to keep them fresh longer than if they were stored in plastic jars or cans. The quality of these containers is important because if any chemicals leak into your food while it is being stored then this could potentially cause serious health issues for those who eat.
CUICAN pays special attention to safety issues in the process of raw material production. The glass they use is lead-free, healthy, and recyclable glass. It will neither have adverse effects on the human body nor pollute the environment.