As a glass container manufacturer in China with many years of operating experience, CUICAN Glass has accumulated a lot of valuable experience. This will help it build a longer-term relationship with its customers: continuous improvement and continuous upgrading.
If You Are Still Packaging Your Products In Poor Quality Glass Containers:
Are you tired of losing your glass bottles in transit?
Increased Risk of Product Contamination:
When products are packaged in poor-quality glass containers, they are at an increased risk of contamination during shipping. Fragments of broken glass can enter the product, rendering it unusable and potentially harmful to consumers.
Increased Shipping Costs:
The fragility of poor-quality glass containers can also increase shipping costs, as additional packaging and protective measures may be required to ensure that the products arrive intact. This adds to the overall cost of shipping, reducing profit margins for the company.
Negative Impact on Brand Reputation:
Using poor-quality glass containers for shipping products can hurt a company's brand reputation. Customers may associate the broken or contaminated products with the company's lack of quality control, leading to a loss of trust and a decrease in sales.
Could it be that glass containers are all not trustworthy? Not so. Here a glass container manufacturer in China will provide customers with free sample service, which is a very confident behavior.
This glass container manufacturer in China is: CUICAN Glass – CUICAN means brilliance and beauty in Chinese!
Upgrade Your Packaging Game From A Leading Glass Container Manufacturer In China:
As a leading glass container manufacturer in China, CUICAN Glass produces high-quality glass containers that are durable and reliable. These containers are designed to protect your products during shipping and storage, reducing the risk of breakage and contamination.
Customizable Packaging Solutions:
CUICAN Glass, a better glass container manufacturer in China, offers customizable packaging solutions to meet the unique needs of your business. From different shapes and sizes to custom printing and labeling, you can create packaging that stands out on the shelf and showcases your brand.
Innovative Design and Technology:
CUICAN Glass, an experienced glass container manufacturer in China, uses innovative design and technology to create glass containers that are both functional and aesthetically pleasing. Whether you need a unique shape or a special closure, they can help you design the perfect packaging solution for your products.
Sustainable Packaging Options:
CUICAN Glass is committed to sustainability and offers eco-friendly packaging options for businesses looking to reduce their carbon footprint. Their glass containers are recyclable and can be reused, reducing waste and helping the environment.
Exceptional Customer Service:
CUICAN Glass is dedicated to providing exceptional customer service, from start to finish. They work closely with their clients to understand their needs and provide solutions that exceed their expectations. You can trust them to deliver quality products and excellent service every time.
What Kind Of Glass Container Is Suitable For Product Packaging And Shipping?
As a glass container manufacturer in China, CUICAN can provide customers with a variety of glass materials suitable for transportation and ordinary packaging to protect your products from damage.
Borosilicate Glass Containers:
Borosilicate glass containers are a popular choice for product packaging and shipping due to their high durability and resistance to thermal shock.
These containers are suitable for packaging food and beverage products and can be sourced from reliable glass container manufacturers in China like CUICAN Glass.
This 750ml Borosilicate glass wine bottle is an example of a high-quality product suitable for packaging and shipping. It is made from food-grade glass and can be customized to different sizes and colors based on your requirements. The smooth, polished bottle mouth is sealed with a high-quality cork that ensures a tight seal and prevents leakage.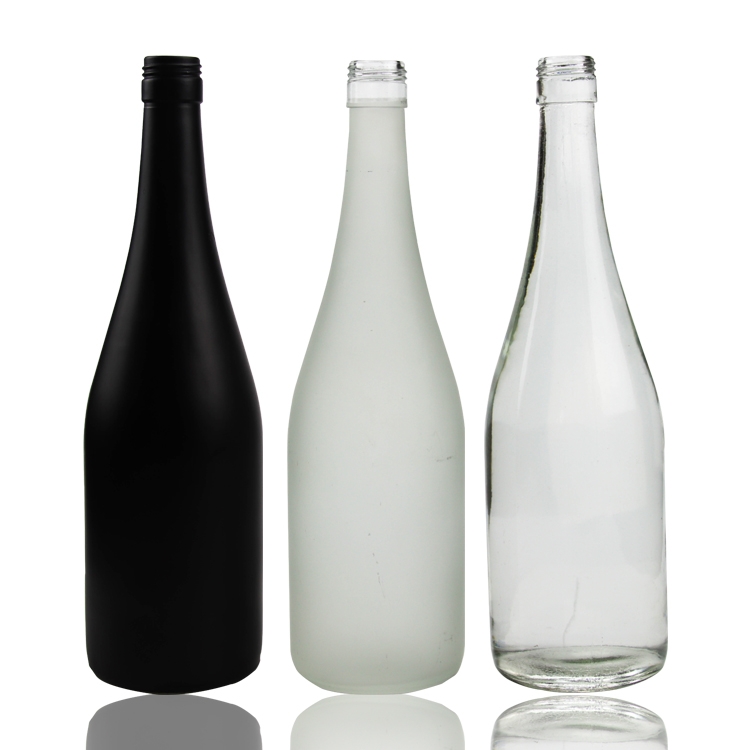 CUICAN Glass, a leading glass container manufacturer in China, provides various hot shrinkable film colors and types for you to choose from. The specially designed non-slip and light-shielding bottom can securely hold the bottle in place during transport. The hollow space at the bottom of the bottle can also collect sediment.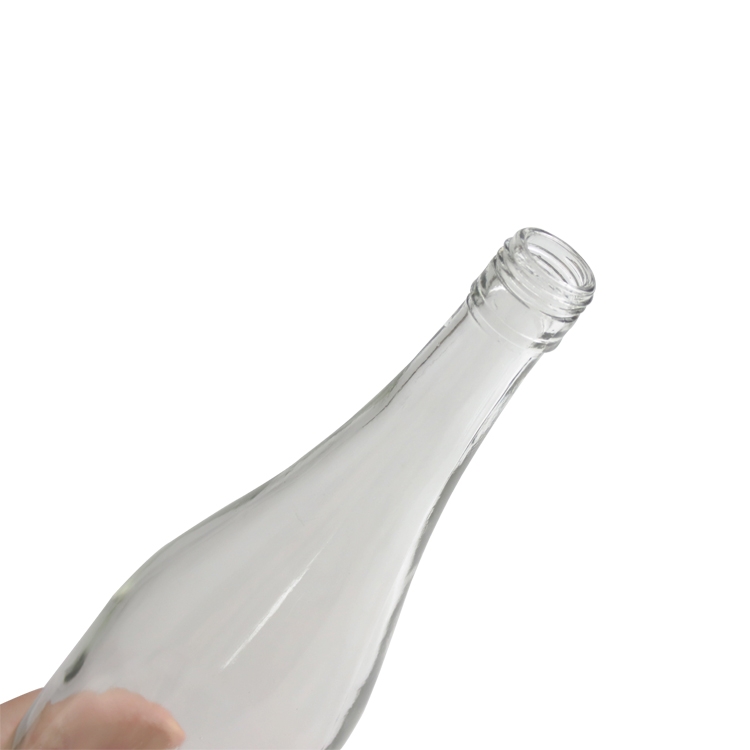 Amber Glass Containers:
Amber glass containers are ideal for packaging light-sensitive products as they help to block out harmful UV rays. These containers are commonly used for packaging pharmaceuticals, essential oils, and other products that require protection from light. CUICAN Glass is a reliable manufacturer of amber glass containers in China.
The brown Boston round glass bottle is an example of an amber glass container that is suitable for packaging and shipping various products. It features a round bottle mouth that has been polished and thickened to prevent breakage during shipping. The bottle is sealed with a sturdy threaded cap that provides a secure seal and prevents liquid from leaking out.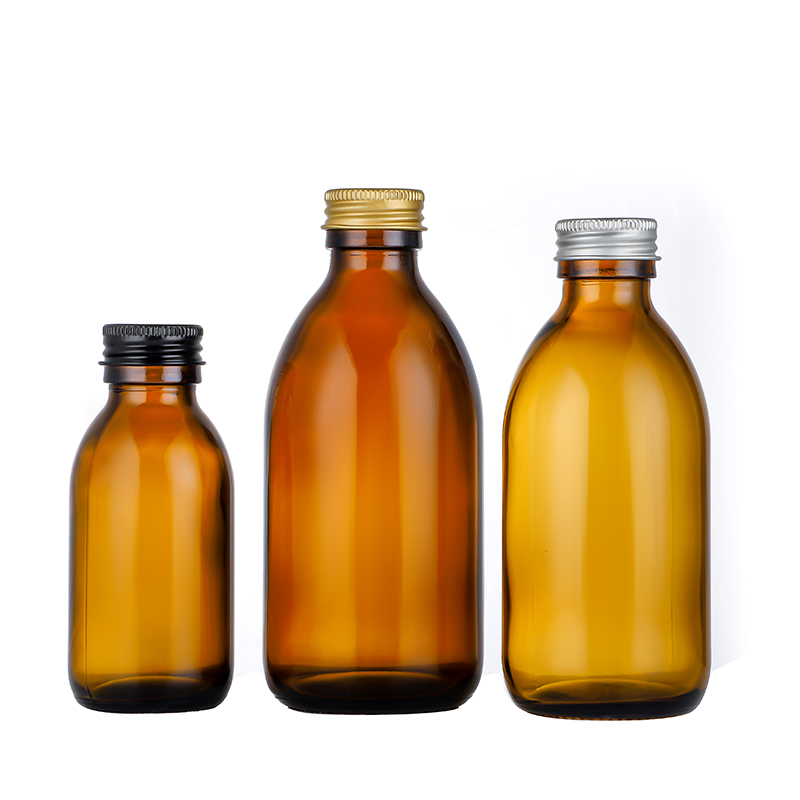 CUICAN Glass offers a range of sizes and customizable options to meet your specific needs. The bottle is designed to be non-slip and has a threaded base to increase friction between the bottle and the surface. The tight seal ensures that the product is not contaminated by external elements, and it can be transported in any orientation without leakage.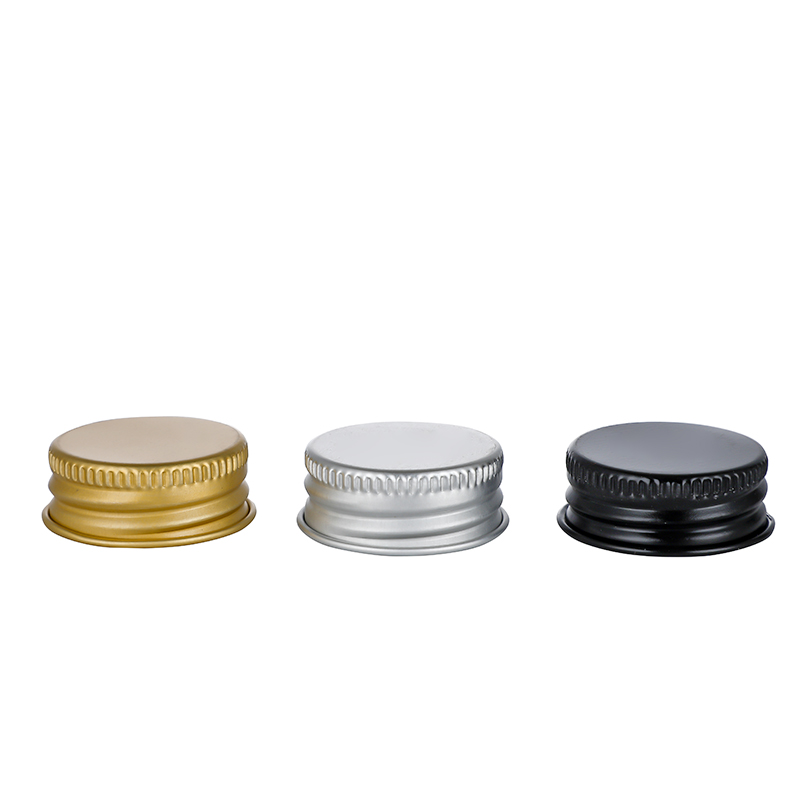 Recycled Glass Containers:
Recycled glass containers are an eco-friendly option for packaging and shipping products. These containers are made from recycled glass, reducing waste and promoting sustainability.
CUICAN Glass is a glass container manufacturer in China that offers a range of recycled glass containers suitable for product packaging and shipping.
Some Tips To Help You Pack And Ship Your Products Better:
As a glass container manufacturer in China with many years of experience, CUICAN has a lot of experience in glass transportation. Here are some tips:
 Choose the right glass container:
It is important to select the right type of glass container for your product. CUICAN offers a variety of glass containers with different sizes, shapes, and colors to fit your needs.
 Use proper packaging materials:
In addition to using high-quality glass containers, it is important to use proper packaging materials such as bubble wrap, foam inserts, and boxes to protect your products during transportation. CUICAN can provide packaging recommendations based on your specific needs.
Ensure that the glass containers are properly secured and won't shift during transportation. You can use packaging tape or shrink wrap to help secure the packaging.
 Choose a reliable shipping carrier:
Select a shipping carrier that has a good reputation for handling fragile items like glass containers. CUICAN can guide on selecting a reliable shipping carrier and shipping options.
Final words:
As a mature glass container manufacturer in China, CUICAN has many high-quality glass containers suitable for transportation and packaging. If you want to customize your order, CUICAN is also very happy to provide you with thoughtful OEM or ODM services.