When it comes to maximizing brand appeal, the packaging is just as important as the product itself. Glass containers offer a premium look and feel that can elevate a brand's image and attract consumers.
For businesses that want to take their branding to the next level, partnering with a glass products company like CUICAN can be a game-changer.
How To Find A Suitable Glass Products Company For Your Product Packaging?
Finding a suitable glass products company for your product packaging requires careful consideration and evaluation. Here are some tips to help you make an informed decision:
 Define Your Requirements:
Identify the type of glass product you need, the quantity required, and any specific customization requirements.
 Research Potential Suppliers:
Search online for glass products companies that specialize in product packaging. Read reviews and check the company's reputation before making any decisions.
 Evaluate Their Products and Services:
Consider the range of products and services offered, including customization capabilities.
 Consider Their Experience and Expertise:
Look for a company that has experience working with businesses in your industry.
Ask for Samples: Evaluate the quality of the products by requesting samples.
 Evaluate Their Customer Service:
Look for a company that is responsive and easy to work with.
By following these tips, you'll be well-equipped to find the right glass products company for your product packaging needs. Here is a glass products company that will provide free samples: CUICAN.
Their glass containers, such as wine bottles, juice glass bottles, perfume bottles or medicine bottles, etc., are widely used in various industries. Here are the benefits of working with this company.
Benefits Of Working With A Glass Products Company Like CUICAN:
One of the biggest benefits of working with CUICAN is its advanced technology and extensive experience in importing and exporting glass products.
The company has adopted hot-end steam coating technology, cold-end spray coating technology, and advanced silicon-enriched treatment technology. CUICAN has 11 workshops and 30 assembly lines, allowing them to produce up to 300 million pieces (150,000 tons) annually.
A wide range of glass products:
CUICAN offers a range of glass products made from borosilicate glass and soda-lime-silica glass. Borosilicate glass products are ideal for houseware and high-temperature applications, with a leading temperature-resistant tolerance of over 20 degrees.
CUICAN also has 5 glass-processed workshops that are able to further process glass products, such as decals, printing, sandblasting, engraving, gold drawing, and color spraying.
Custom Glass Containers:
One of the key ways that CUICAN helps businesses maximize their brand appeal is through custom glass container design. CUICAN can design glass containers that match a brand's identity and product requirements, including shape, size, color, and branding.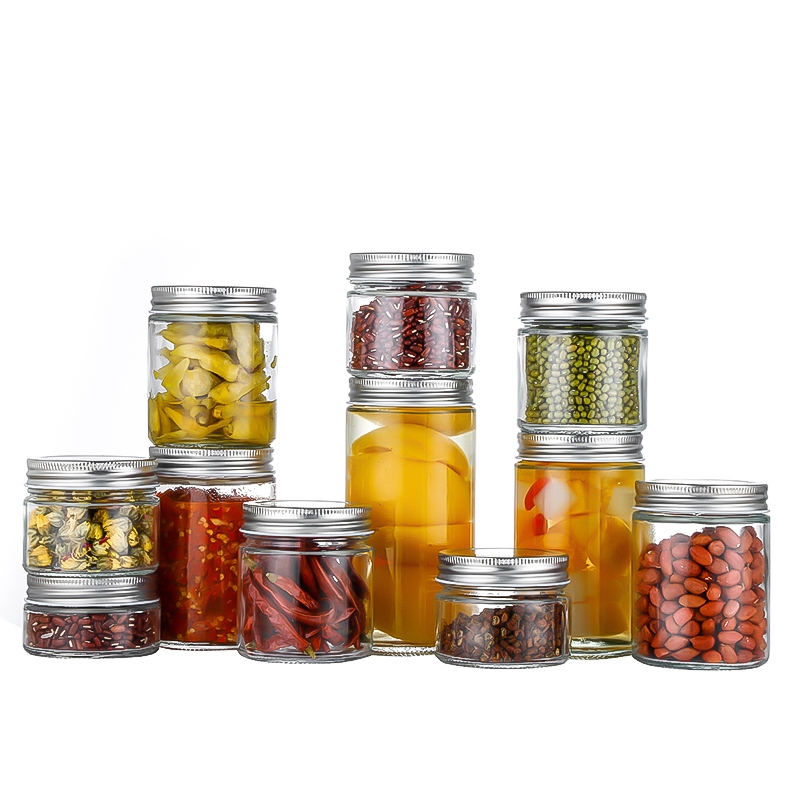 Custom glass containers offer a unique look and feel that can differentiate a brand from its competitors and help it stand out on store shelves.
For example, a gourmet food company may want to partner with CUICAN to create custom glass jars that showcase the premium quality of their products. The custom jars can be designed with intricate details and branding that reflect the company's high-end image, making them more attractive to consumers.
Branding Opportunities:
Another way that CUICAN helps businesses maximize their brand appeal is through branding opportunities. CUICAN provides branding options such as labeling, embossing, and silk-screening that can enhance a brand's visual identity. Brands can incorporate their logo, messaging, and unique designs onto the glass containers to create a personalized look.
Branding on glass containers can also improve brand recognition and recall. When consumers see the product on store shelves or in advertisements, the unique packaging can help the product stand out and be remembered. This can lead to increased brand awareness and customer loyalty.
Quality and Safety:
Working with CUICAN also ensures quality and safety. CUICAN has extensive quality control processes in place to ensure that its glass containers meet industry standards and regulations.
This is especially important for sensitive products such as food and pharmaceuticals, where safety and reliability are crucial.
What Can You Look For Form A Reliable Glass Products Company?
Besides the advantages mentioned above, what specific things can you get from the CUICAN glass products company? Here is a brief introduction to some of CUICAN's popular glass containers:
For joyful enjoyment:
CUICAN offers many wine or beverage bottle containers for storage, transport, or display. Take, for example, the Frosted/Clear Glass Round Beverage Bottle with a Tinplate Cap, a round, classic beverage bottle available in frosted or clear smooth finishes.
In addition, its rounded appearance and reliable non-slip thick bottom make it both aesthetically and practical. Therefore, it is also very suitable for soft drink packaging for women, especially the young female market.
For safe medical uses:
This Clear Color Syrup Glass Bottle (with a metal cap) is perfect for medical use as it is made of sturdy glass to prevent oxidation. It has a smooth width and comes with a tight-fitting aluminum alloy cap to prevent liquid leakage.
The bottle is also made with non-toxic and tasteless materials for safety.
For a luxury aesthetic experience:
This 17ml Crown Shape Car Aroma Diffuser Bottle is perfect for businesses looking for luxury aesthetic experiences. It has a unique crown shape design that is both fashionable and functional.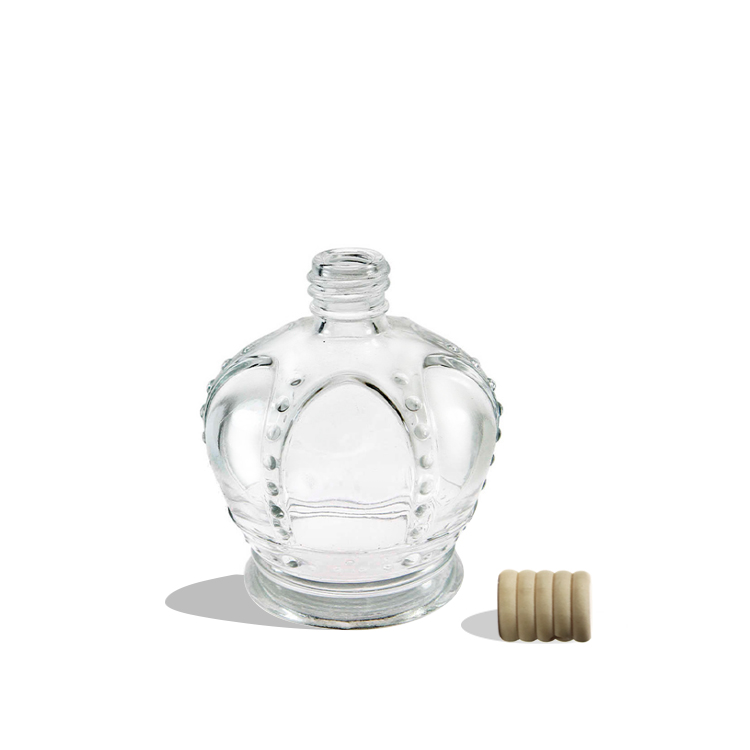 It is made of highly transparent thickened glass material and comes in a variety of sizes, shapes, and colors to fit the specific requirements of clients.
The bottom of the bottle is non-slip and can stand on a table stably, and comes with a delicate and durable lanyard. The company pays attention to every detail of the bottle to give 100% attention to the customer.
Final words:
In conclusion, partnering with a glass products company like CUICAN can help businesses maximize their brand appeal through custom glass container design, branding opportunities, and quality and safety assurance.
CUICAN's advanced technology and extensive experience in importing and exporting glass products make it a valuable partner for businesses looking to take their branding to the next level.