Meta Description:
Mini Bottle Wine has always been the wine that people like. They're small and cute, and always come with glass bottles that are nice in shape, color, and touch. Glass bottles make them more beautiful and dynamic, making them a gift-giving choice for more people. If you're someone who produces and sells Mini Bottle Wine, it's important to choose a good glass bottle for your lovely little wine. This blog might give you some useful advice.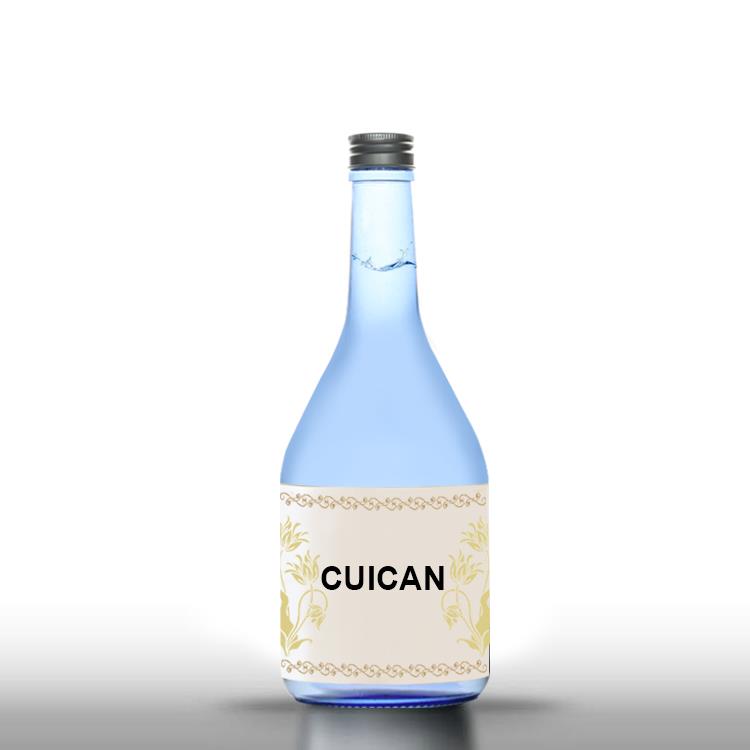 What Is The Mini Bottle Wine?
Before we get to know Mini Bottle Wine, we'd better understand the capacity division of wine bottles.
Common Standard Size: 750ml
For many years, the standard bottle size for wine has been 750ml, which is 25.4 ounces. However, there are several different bottle sizes that you may encounter when shopping for wine.
Common Smaller Bottle: 375ml (12oz)
The most common smaller bottle is the 375ml (12oz) size found in France and other European countries. These smaller bottles are also known as a demi-Bouteille or half-bottle. In the United States, the 375ml size is called a split (or splits).
Common Larger Bottle: 1.5 Liters Or 50 Ounces
The most common larger bottle is the magnum which holds 1.5 liters or 50 ounces of wine. A magnum can be used to describe any bottle larger than the standard 750ml, but typically refers to the 1.5-liter size only. Many producers also offer bottles in sizes between 750ml and 1.5 liters such as 1 liter (33 oz), 3 liters (101 oz), or even 5 liters (166 oz).
The Mini Bottle Wine Means Smaller Than 750ml:
The mini-bottle wine is a smaller version of a bottle of wine. It is more commonly known as the half-bottle, which is also known as a 375ml or 187.5ml wine. It is a smaller size than the standard 750ml (or 750cc) bottle typically used in most countries around the world.
Why The Mini Bottle Wine Is So Popular?
You can drink whatever you want, as long as you want. But why do people prefer Mini Bottle Wine? The answer is quite simple: convenience, portion size, and aesthetics. And these advantages are almost all brought by its Mini Glass Bottle – it's hard to believe that anyone would like to use plastic bottles for those fine wines. Here are some reasons why the wine in the Mini Glass Bottle is so popular:
Convenience: Many General-Purpose Scenarios
The "mini" of a mini wine is that the bottle is absolutely tiny. So, the Mini Glass Bottle is very convenient to carry. You can put it in your pocket, bag, or even in your purse, depending on how much wine you want to take with you. And it won't break easily, so you don't have to worry about it when carrying around with you.
You can take it out camping and listen to a little jazz in the sunset. Then toast with friends. Or you can keep it in your pocket and take it out when you want to drink it!
Servings Right: Serving Size Is Lady-Friendly
The Mini Glass Bottle gives out the right amount of wine for each serving – no more no less. So you won't have too much or too little wine, which saves money and makes sure that everyone gets the same amount of alcohol intake per serving. This way, everyone will be happy and satisfied at the end of the night!
The mini-size glass bottles are available in 100ML or 375ML, which are suitable for women to drink. Women are an important consumer group in the beverage market in recent years. Small servings of alcohol may make girls feel just right.
Nice Look: Make Wine More Valuable
It's not just about convenience and portion control; there are also aesthetics involved here – and aesthetics matter! The Mini Glass Bottle looks very nice and elegant when placed on your dining table or bar countertop.
Besides that, a nice glass wine bottle will even become a collector's item for someone who doesn't like drinking (personally, I like bottles like that). Because many of Mini Glass Bottle's glass bottles have very beautiful designs and patterns, making them like works of art. Such a bottle is a very beautiful decoration no matter where it is placed. It is not surprising that many glass bottle manufacturers, such as CUICAN, are able to design unique glass bottles for customers.
It Is A Good Choice To Use Glass Bottles for Mini Bottle Wine:
For wine lovers, collecting mini bottles is a fun hobby. In the eyes of many people, wine seems to be born in glass bottles. This is because glass bottles have an extremely long history of storing wine, which is more of a tradition. The first glass bottle to be used to store wine was introduced by an Italian scientist named Galileo Galilei in the 1500s.
Since then, the use of glass bottles has become popular among people who love wine. Today, there are many types of wines available in different sizes and shapes that can be stored in these containers.
What are the advantages of modern glass for storing wine?
Avoid Direct Light:
Direct sunlight can cause your wine to go bad, especially if it's exposed for long periods. Glass bottles are made from borosilicate glass, which is resistant to UV rays and other types of radiation. This means that your wine will be protected from the sun's harmful rays, which can affect its chemical composition over time.
Safe Materials That Do Not Chemically React With Alcohol:
Unlike plastic bottles, which may leach chemicals into your wine and alter its taste over time, glass bottles are 100% non-reactive. You won't have to worry about any unwanted chemicals affecting your precious vintages when they're stored in glass containers.
Preserve The Original Flavor Of The Wine:
Glass does not affect the taste of wine at all. High-quality glass can even enhance the taste of wine. The reason is that colorless glass reflects visible light and ultraviolet light, so it is not easy to contact with light. The light can cause changes in flavor and aroma in wine, which will affect its quality. So we should choose a high-quality glass bottle to avoid this problem.
Keep Fresh For Longer:
Glass is a non-porous material and does not absorb any gases or liquids, so it can be used for a long time without being contaminated by other substances. This makes glass bottles perfect for storing wines that need to be kept fresh for a long time.
Perfect Capacity For The Mini Bottle Wine:
When you choose the right glass bottle, you must consider the capacity of the bottle. You need the right size to hold your wine. The capacity of your bottle should be able to hold your wine without spilling over or being too full. The best way to determine this is by checking out different sizes of bottles and seeing how much they can hold before they overflow.
Get Excellent Glass Bottles From CUICAN:
If you are looking for the most suitable glass bottle manufacturer for your Mini Bottle Wine, here is our recommendation: CUICAN. This is a large, professional glass bottle manufacturer from China. They have more than 10 years of experience in providing quality glass bottles to their customers. It may not be the oldest, but it may be the most fashion-conscious manufacturer. Because they can provide you with very professional OEM or ODM services. Also, here are some reasons why you might want to trust them:
Super Productivity:
CUICAN has a strong production capacity, with more than 1,000 employees and 11 production lines. They can produce over 300 million pieces (150,000 tons) per year. So if you are looking for a reliable glass bottle manufacturer for your mini-bottle wine, this is the right one.
Strict Quality Management System:
CUICAN has a strict quality management system from pre-production to post-production. They have strict QC team members who check every step of production from initial raw materials to final products. They also have a professional R&D team who will help you to make new designs according to customers' requirements and preferences. The products made by CUICAN can meet all kinds of standards such as FDA, SGS, ISO9001, and so on.
High-Quality Raw Materials:
They use high-quality raw materials to make glass bottles. For example, they use borosilicate glass or soda lime glass with different thicknesses according to customer needs. This can make sure that your glass bottle has a good performance in high-temperature resistance and low-temperature resistance. Also, it can help you save energy when heating or cooling down these bottles.
Friendly Customer Service:
CUICAN has a friendly customer service team that will always be online for you 24 hours a day, 7 days a week. You can get help with any problems or questions at any time! If you have some questions about the product or any other issues, feel free to contact us any time.