Christmas Is A Day For Giving And Receiving:
Christmas is a day for giving and receiving gifts. It is a time to show your love and affection towards others by gifting them with something they would love. The gift you give should be something of high value and quality. You should make sure that the gift you are giving has been kept in mind by the person who is receiving it so as to avoid any kind of disappointment on their part.
If you are looking for some really good Christmas gift ideas then we have some great ideas for you here. We have listed down some of the best Christmas gifts that can be given to anyone at any time of the year. These gifts are not just limited to Christmas but can be given any other day as well as there are no set rules as to which one should be given when or how often one should give gifts out at all!
We have listed down some of these great gifts below:
1) Wine Glass Bottle.
2) Gift Card.
3) Chocolate Boxes.
4) Perfume Set.
5) Jewelry Boxes.
This blog will take Wine Glass Bottle as an example, and let you give some unforgettable memories to your important ones!
Tips For Giving A Better Christmas Gift:
Christmas is coming and you should have plenty of presents to give. Here I suggest that you prepare well before it is too late. Especially, if you are the owner of a food store or liquor store. It's also a great opportunity to showcase your wines. Here are some tips for giving better Christmas gifts:
Figure out who you need to gift:
You may need gifts for family, children, and friends, but don't forget to have a gift for your workmates or employees. Remember to prepare different gifts for different recipients. For work buddies, some formal yet friendly gifts are a great option. For example, prepare a set of beautiful wine glass bottles for work partners who like to drink.
Give a wine glass bottle as a gift:
The wine glass bottle is a perfect Christmas gift for your friends, family, and relatives. You can also use it as an advertisement tool to promote your brand. The CUICAN wine glass bottle is made from high-quality and durable material, so it is easy to clean and maintain.
Be creative:
Be creative with your gift ideas. If you are giving wine as a gift, why not include a glass bottle or two? You can even add a wine glass for an extra touch. So don't just give your friend or loved one another bottle of wine that they already have but something unique that will make them remember you every time they drink their wine.
Know your audience:
Do you know what your friends like? If not, spend time with them and find out what they like. This will help you choose the best gift for them.
Don't forget about gift wrapping:
Gift wrapping is an important part of giving a gift, as it shows how much thought has gone into it and makes it more personal for the recipient. It doesn't have to cost too much either – there are many DIY tutorials available online which show how to make beautiful gift wrappings with just a few dollars worths of materials.
CUICAN Provides Multiple Types Of Wine Glass Bottles With You:
For the holiday season, whether you're celebrating Christmas or Kwanzaa, chances are you'll be receiving gifts. The best way to get excited about the future is to make sure that the gift you give is meaningful and memorable.
This year, why not give a wine glass bottle from CUICAN? They have multiple types of wine glass bottles with you as your Christmas gifts to your potential clients:
Spirits Bottle: Suitable For Spirits Lovers
If you want to give a gift to someone who loves spirits, then you can give them a spirits bottle from CUICAN. This product comes in various designs, colors, and sizes so that it can fit your needs.
For example, CUICAN's spirit bottle is in the shape of the Eiffel Tower, its exquisite appearance is not only suitable for men, but also for women. Because it looks like the Eiffel Tower and is made of crystal clear glass. It will be a great decoration to put in any place.
You can fill it with spirits like whiskey, tequila, brandy, etc., and pack it in a beautiful gift box. It will make your wine even more valuable!
Red Wine Bottle: Appropriate For Wine Lovers
This red wine glass bottle is suitable for those who enjoy drinking red wine. It can be used for both commercial and home use. You can use it as a gift or give it to friends or relatives on special occasions like Christmas or birthdays. The red color would make any occasion more memorable and impressive!
In CUICAN, you can personalize wine bottles. For example, print your company logo or slogan on the bottle. In addition, you can also choose the surface treatment technology you want. For example, you prefer printing because it matches your company's image style better. CUICAN can provide these surface treatment technologies.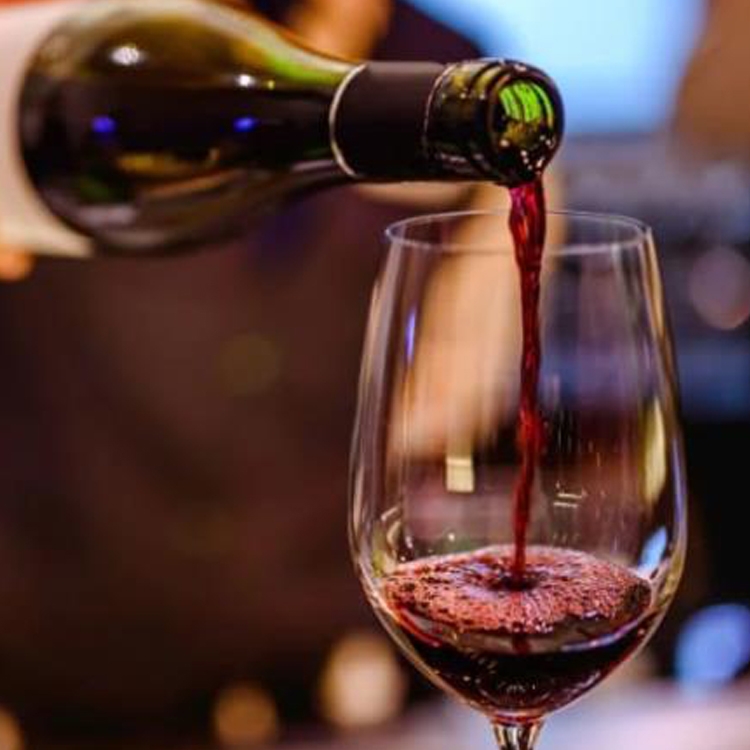 Beer Bottle: Ideal For Beer Drinkers
This beer bottle is one of the best Christmas gifts that you can give to people who are into beer. You can present it to your client or potential clients to show them that you care about them. It is a great gift idea for those who enjoy drinking beer. They would definitely appreciate the gift and will remember your brand for years to come!
In CUICAN, you can find beer glass bottles full of football passion! Its bottle body resembles a football World Cup trophy: it has a spherical three-dimensional shape on it! Cheers with it when your favorite team scores a goal, it looks more like a clash of trophies after a victory!
Fruit Wine Bottle: Suited For Fruit Liquor Lovers
The fruit wine bottle is a great gift for those who love fruit liquors. The fruit wine bottle is made with high-quality glass and has a unique design. It is perfect for your potential clients who are looking for a unique gift to give their friends. The fruit wine bottle is also available in different sizes and colors.
Show your thoughtfulness if you choose these glass jars as a gift. Because these bottles are great for storing home brew. This shows that you care about the other person. Made of lead-free healthy glass, these glass bottles are perfect for storing wine. And, if you want bottles in other colors, CUICAN will provide you with high-quality ODM and OEM services.
Vodka Bottle: Perfect For Vodka Drinkers
The vodka bottle is a great gift idea for your potential clients who like vodka drinks. This unique vodka bottle is made with high-quality glass and has an elegant design on it. The vodka bottle comes with a special lid that can be used as a drinking cup when the bottle runs out of its content. In addition, this type of vodka bottle can be customized according to the specifications provided by your clients so you can offer them a personalized service!
In addition to normal-shaped wine bottles, you can also see creatively shaped skull vodka bottles at CUICAN. This is a very eye-catching wine bottle! The exquisite skull and three-dimensional shape make it look very cool. This is a great bottle for a close friend or workmate because it's so cool!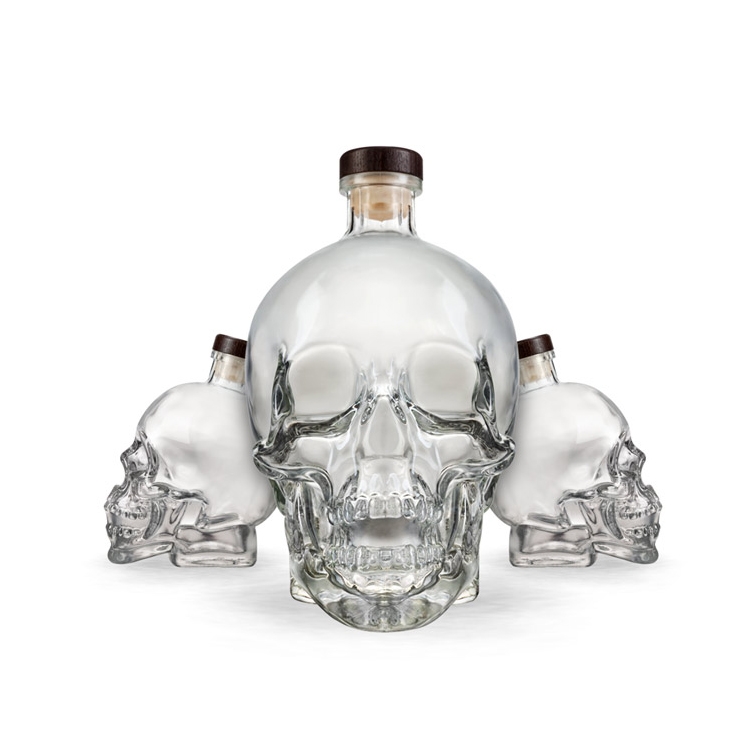 Why Choose CUICAN?
CUICAN is a professional glass manufacturer from China. Their rich experience has transformed more than 10 years of production experience into a more mature production method and strict inspection system.
By shopping on our website, you can get the most qualified products at the lowest price. All our products are of high quality and low price. We offer wholesale service for all our customers! We have many satisfied customers around the world, who are willing to share their experiences with us. You can also find some useful reviews from them on our website.
CUICAN has become one of the most popular suppliers of wine bottle gifts, glassware, and so on. Our aim is to provide high-quality products and excellent services for you! If there is anything we can do for you, please don't hesitate to contact us!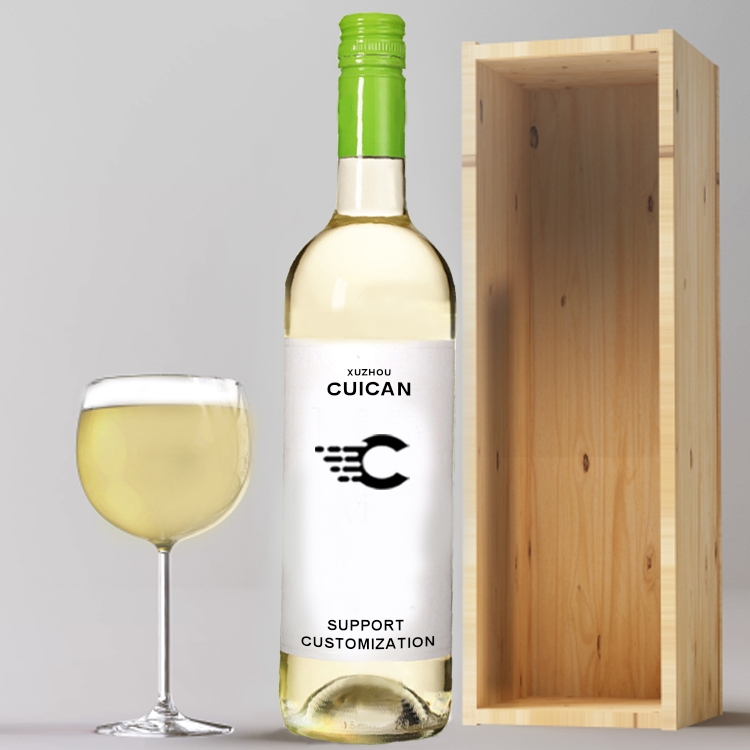 Conclusion:
Christmas is coming, let us happily prepare gifts for important people. Be it family, friends, or business partners. They all deserve our well-prepared gifts. Don't forget, Christmas can also be a day for you to promote your own products!