Meta Description:
The Boston Round Glass Bottle is a common glass bottle, but have you seen the 500ml Boston Round Glass Bottle? This is also a common capacity. The 500ml capacity allows it to hold a lot and is more powerful. But do you know what it is suitable for? If your answer is no, this blog will have your answer.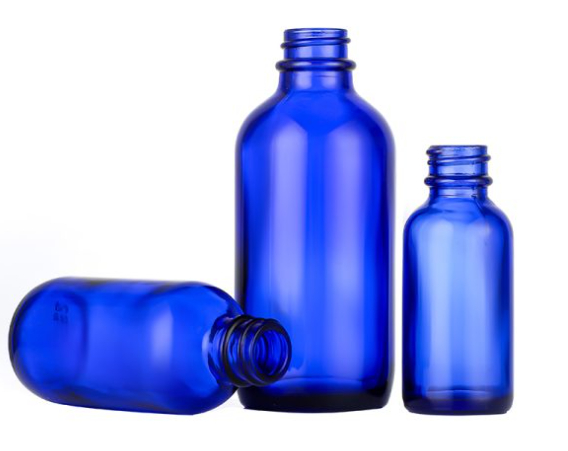 What Is The Boston Round Glass Bottle?
The Boston round glass bottle is the most popular bottle used by pharmaceutical companies. It has a wide mouth that makes it easy to fill and clean. The bottle is also made of high-quality borosilicate glass, which means it can withstand high temperatures and pressure. The glass is thick enough to prevent breakage during shipping or handling.
The Boston Round Glass Bottle is well suited for storing cosmetics, food products, and other liquids. The bottles are available in different colors and sizes, so you can choose what best suits your needs.
The name "Boston" comes from the fact that this type of bottle was first discovered in Boston, Massachusetts by Dr. Nathaniel Hayward in 1795. Although he was not the first person to make this type of bottle, he did make improvements that made it easier to manufacture.
When you look at a Boston round bottle you will notice three distinct parts:
1) The shoulder:
This is where your label will sit. When designing your product label, make sure that it's designed so that it fits on the shoulder of the bottle. This is because if you put a label too close to the bottom, or too far up, it can be damaged during shipping or storage.
2) The neck:
The neck of your bottle should be long enough to allow for easy filling and cleaning, but not too long that it becomes awkward to handle or store.
3) The base:
The base of your bottle should be wide enough to prevent rolling off of counters when full, but narrow enough so that they are easy to stack when empty.
Different Colors Boston Round Glass Bottles Have Many Advantages:
Although Boston Round Glass Bottles have the same appearance, the color of the bottle sometimes determines that they have different uses. For example, sometimes some volatile essential oils or medicines are not suitable to be placed in the transparent Boston Round Glass Bottles. The following is a brief introduction to some common bottle colors. But don't worry, many glass bottle manufacturers will offer you different colors of glass bottles to choose from.
Transparent Boston Round Glass Bottles:
Transparent Boston Round Glass Bottles are usually used for cosmetics and fragrances, such as perfume and cologne. These bottles are clear enough for you to see the content inside clearly. This kind of bottle is also suitable for alcohol, water, vinegar, and other beverages.
Blue Boston Round Glass Bottles:
Blue Boston Round Glass Bottles are used for some special products that need to be stored in a dark place and should not be exposed to light such as Vitamin E capsules and many other medicines. The blue color makes these products look more attractive, which makes them more expensive than transparent ones.
Amber Boston Round Glass Bottles:
Amber Boston Round Glass Bottles are usually used for medicines that require long-term storage or need to be protected from light exposure such as vitamin C powder and vitamin B complex capsules. Amber bottles can protect your supplements from harmful ultraviolet rays, so they will never go bad due to over-exposure to sunlight or artificial lights like fluorescent.
What Is The 500ml Boston Round Glass Bottle Suitable For?
The 500ml Boston Round Glass Bottle is suitable for storing liquids such as essential oils, water, vinegar, and honey. The bottle is available in four sizes: 250ml, 500ml, 1000ml and 2500ml. CUICAN, a professional glass bottle manufacturer can supply glass bottles in any capacity.
You can use your 500ml Boston Round Glass Bottle to store things as following examples:
Aqueous Liquids Such As Oral Liquids:
You can use your bottle to store aqueous liquids such as oral liquid, perfumes, or colognes. You can also store other aqueous substances such as baby food and supplements. You can even store some foods like yogurt, sauces, and dressings.
Because the bottle is not easy to break. And you can choose clear color, which will make your bottle look crystal clear, like a beautiful decoration. This will increase the charm of your brand or product. Because they make the product look more refined and expensive.
Perfume And Other Essential Oils:
A 500ml Boston Round Glass Bottle with a large volume like this is suitable for storing perfumes for perfume shops. No one likes perfume in plastic bottles, right? Yes, it has become a consensus to store perfume in glass bottles. CUICAN can provide you with bottles of various colors and shapes to make your perfumes more attractive.
In addition, glass bottles of this capacity can also be used to decorate perfume shops. Because it's big enough, you can put perfume and diffuser stones in it, or put some nice dried flowers, etc., and they'll make your shop more charming.
Skin Care Products Such As Lotions:
500ml Boston Round Glass Bottles are often used to store some skin care products. Because many skin care products are 500ML capacity. At the same time, the bottles will also be designed with a matte textured finish, which will give them a more textured look. At the same time, it will be comfortable to touch.
What's more, this glass bottle is very thick. So in day-to-day use, customers no longer have to fear losing their beloved lotion when it accidentally falls on the ground – which can be really heartbreaking for girls.
Because everyone's needs are different. The advice here is just to provide a general direction. If you really need a large batch of 500ml Boston Round Glass Bottles, you'd better go directly to a professional glass bottle maker.
Benefits Of The 500ml Boston Round Glass Bottle:
The 500ml Boston Round Glass Bottle is very versatile and can be used in a variety of different ways. Here are some of the benefits of this bottle which comes from CUICAN for example:
a Great Size For Commercial Usage:
This bottle is a great size for commercial because it can be filled with different types of liquids, such as water or juice, etc., and it's also easy to transport around. For example, if you want to sell your product in retail stores, this is the perfect glass container for you. You can place them on the shelves and leave a few behind so that people can take them home with them. It's also great for restaurants since they can serve their beverages in these bottles as well.
High-Quality Glass For Its Durability:
The 500ml Boston Round Glass Bottle is made from high-quality glass which ensures that it's durable enough to withstand being dropped or knocked over without breaking into pieces. The bottle also has an airtight seal so that there's no chance of spillage or leakage if it's knocked over accidentally.
Save Your Money:
Glass bottles are much cheaper than plastic or metal. If you are looking to save money then a glass bottle is the way to go. Glass is much more durable than plastic and can last for years if taken care of properly.
CUICAN Provides Better 500ml Boston Round Glass Bottle:
CUICAN, a professional glass bottle manufacturer from China, can provide you with high-quality Boston Round Glass Bottles, especially the large capacity 500ml Boston Round Glass Bottles. The glass bottles they manufacture have the following features:
Free Of Bpa Or Lead:
All our glass bottles are free of BPA and lead. You can rest assured that the glass bottles are safe to be used in the food and beverage industries.
Many Colors And Shapes To Choose From:
CUICAN has professional and considerate OEM and ODM services, you can choose your favorite bottle shape and color according to your needs. Then add your favorite designs, patterns, etc. to the bottle. It all depends on your mind.
They Have Easy-To-Use Screw Caps:
The standard cap that comes with all our bottles is a simple SCREW CAP. The caps are BPA-free, food-grade plastic, and fit snugly over the mouth of each bottle. They are also easy to open, which makes them ideal for use in the kitchen.
What You Will Get If Choose CUICAN?
From Xuzhou, China, CUICAN is a professional glass bottle manufacturer with 10 years of production experience, providing customers with glass wine bottles, glass medical bottles, glass sauce bottles, etc. It has many product categories and is a very established manufacturer.
They have a strict quality management system and efficient production workshops, which can meet the needs of your large-volume orders. At the same time, their logistics speed is also very fast, which can quickly deliver the goods to your eyes.
CUICAN also provides a free sample service, if you are interested, try it out!