What Is The Boston Glass Bottle? What Is The Boston Round Glass Bottle?
The Boston glass bottle is a type of bottle that was used for storing liquids in the 19th century. The bottles were popular for their durability, ease of use, and the fact they are easy to clean.
The Boston glass bottle was first made by William Cooper in 1810 in Boston, Massachusetts. The bottles were made from a mixture of sand, soda ash, and limestone which was then heated in an oven until it reached a temperature of 1,000 degrees Fahrenheit. This created a glass that was strong enough to withstand pressure.
The bottles had a wide mouth at the top which allowed them to be easily filled and cleaned. They also had a small lip at the bottom which helped prevent the evaporation of the liquid inside them. In addition to this, they had cork stoppers that sealed tightly against the glass when pressed down into place on top of them.
What is a Boston round glass bottle?
Common Boston glass bottles are round, square, and oval. In CUICAN, you can get high-quality food-grade or medical-grade Boston round glass bottles.
These bottles may be considered a "sturdy" or "heavy duty" type of glass due to their thick walls, which give them their shape. The thick walls also make them more resistant to damage than other types of bottles.
The most popular size is the 32-ounce Boston round glass bottle, but they can be found in smaller and larger sizes as well. The size of these bottles makes them ideal for shipping because they are less likely to break during transit than thinner-walled containers.
The Amber Boston Round Glass Bottle And Blue Boston Round Glass Bottle:
These are two common Boston round glass bottles. They have different properties and are used to store different liquids or objects. Let me introduce you to CUICAN's amber Boston round glass bottle and blue Boston round glass bottle: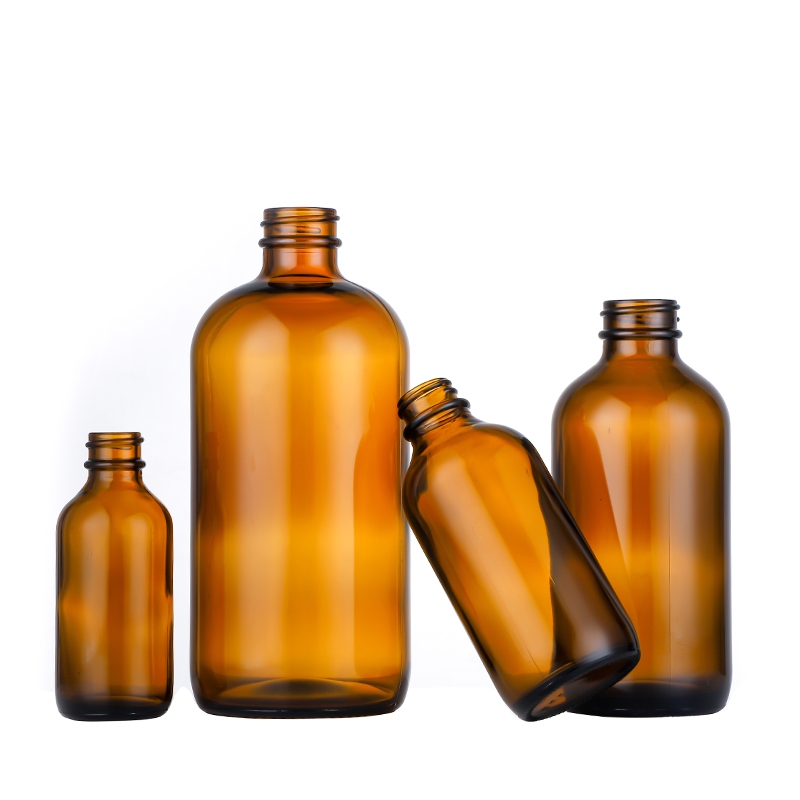 This Boston Round Glass bottle is made from high-quality borosilicate glass, which has a low coefficient of thermal expansion and high resistance to chemical corrosion. It is suitable for storing liquid substances such as acids, alkalis, and organic solvents.
The amber bottle provides good protection from light. This bottle can be used for storing cosmetics or pharmaceutical products, or as a sample bottle for testing liquids or gases. The bottle has a cap with an inner seal to prevent leakage.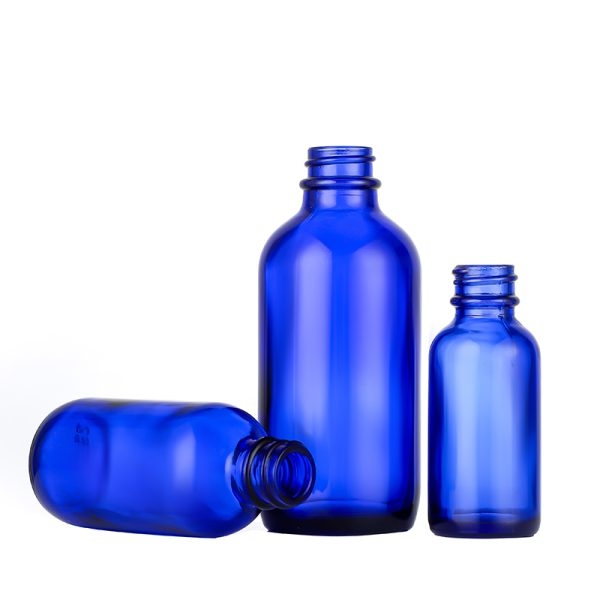 This bottle is also made from high-quality borosilicate glass but has a different shape. It can withstand temperatures up to 120°C. The material retains its transparency after being heated.
This makes it suitable for storing chemicals that need to be heated or cooled before use. The blue color makes it easy to distinguish between different types of liquid substances while they are still inside their containers!
What Is Boston Round Glass Bottle Used For?
The Boston round glass bottle is a type of container that can be used for many different types of products. It is one of the most common types of packaging for pharmaceuticals, cosmetics, and other personal care products.
Boston round glass bottles may be used for a variety of purposes including:
Boston rounds are commonly used for personal care and beauty products such as lotions and shampoo bottles. They are also often used for perfume or cologne bottles due to their unique shape and attractive look.
Personal care products such as shampoo and conditioner can come in a variety of sizes including 36ML, 64ML, 129ML, 260ML, 315ML, or 502ML.
 Perfume or essential oils:
Perfume or essential oils are often packaged in small glass bottles, and Boston rounds are commonly used for this purpose. They may be decorated with labels or stickers to make them look more appealing.
In addition to personal care products, cosmetics, and perfume bottles, Boston round glass bottles can also be used for a variety of other purposes including:
-Juice containers
-Shampoos and conditioners
-Creams -Lotions
How To Sterilize Your Boston Round Glass Bottles?
If you plan to use Boston round glass bottles to store alcoholic beverages, you'd better sterilize these glass bottles.
Sterilizing glass is the best way to keep your beer or wine fresh for longer. Sterilizing your bottles will kill any unwanted bacteria and yeast that might be lurking in your brew. This means that you can store your homemade beer or wine for longer without having to worry about it going bad.
CUICAN's Boston round glass bottle has a wide mouth and is very convenient for disinfection. Here are the simple steps to sterilize these bottles:
You can wash your bottle with soap or water. The premise is that you have to make sure that these bottles are empty. Then use clean water to soak these Boston round glass bottles. The soaking time depends on what you are storing, but generally, two hours is enough.
After soaking, the bottle should be rinsed. At this step, you'd better remove the label from the bottle.
 Step 3: Cook for ten minutes
Place the glass jar in boiling water and cook for 10 minutes. Be careful not to burn yourself at this point (the glass container will get very hot). You can use tongs to drop the glass jar into boiling water.
 Step 4: Rinse with 70% isopropyl alcohol
After boiling, you can rinse the bottle with 70% isopropyl alcohol. This will make your bottle cleaner and safer,
The last step is to wait for them to dry.
CUICAN Has The Best Boston Round Glass Bottle For You:
CUICAN provides you with high-quality Boston round glass bottles. You can customize the shape or surface treatment of these bottles because CUICAN will provide meticulous ODM or OEM services. You can have them engrave your company logo on the bottle for better publicity.
In addition, CUICAN will also provide free samples. This is a great opportunity to try it out, come and try it out!