The Enchantment of Glass Bottles with Custom Design Shapes: Unleashing Creativity and Elegance
It's easy to understand why a custom design shape glass bottle has grown in popularity in recent years. These custom-made containers provide a distinctive canvas for creation, enabling both companies and private persons to let their imaginations run wild and add refinement to their offerings. Custom design shape glass bottles might be the ideal option, whether you're in the beverage sector, the fragrance market, or just trying to improve your brand. The opportunity to stand out from the competition is one of the most alluring features of glass bottles with bespoke designs and shapes.
Differentiation is essential in today's crowded marketplaces, and a standout container design may help your product stand out. Producing artisanal spirits, high-end fragrances, or gourmet oils? A specially created bottle may convey the rarity and caliber of your product. When it comes to bespoke design, creativity has no boundaries. The choices are boundless, ranging from wacky and complicated forms to minimalist and elegant designs. To realize their ideas, businesses might work with experienced glass designers and craftspeople. Customers who value the thoughtfulness and originality of the product packaging might be won over by this degree of customization.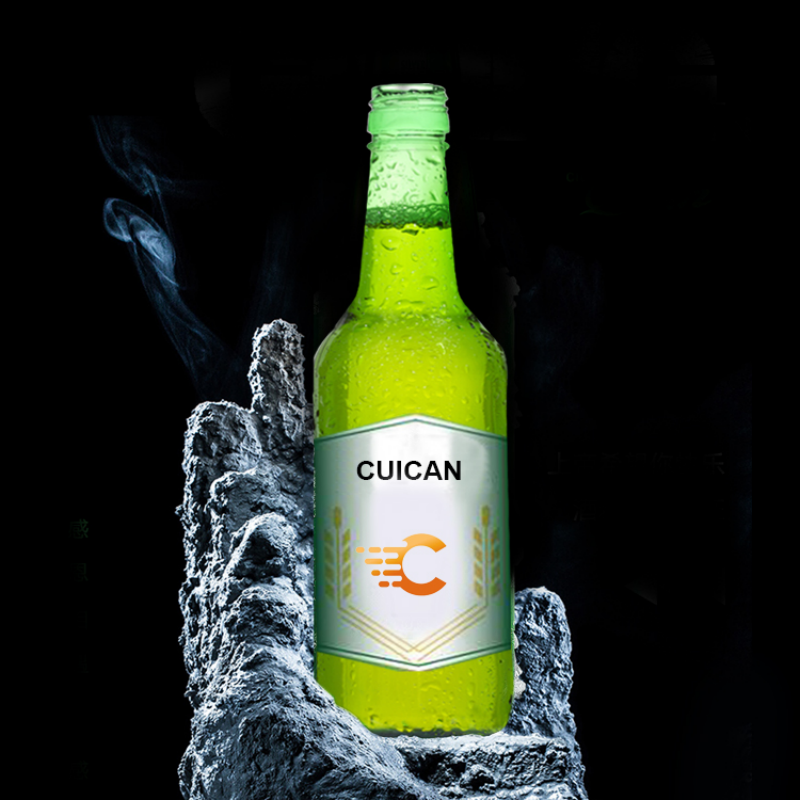 Why pick Xuzhou Cuican Glass Products Co., Ltd as your supplier for Chinese custom design shape glass bottle?
A Proof of China's Dependable Quality:
The quality of any producer of glass packaging is one of the most important factors. In the heart of China, Xuzhou Cuican Glass Products Co., Ltd. has developed a reputation for providing custom design shape glass bottle of unwavering quality. The producer makes sure that every bottle that leaves its plant complies with the highest industry requirements, thanks to strict quality control procedures in place. This persistent dedication to quality has enhanced China's reputation as a reliable supplier of excellent glass packaging solutions.
Factory Direct Sales: A Route to Preferred Rates:
Price factors are essential in today's competitive business environment, and Xuzhou Cuican Glass Products Co., Ltd is aware of this. This firm eliminates needless mediators by providing factory direct sales, enabling customers to obtain their items at advantageous costs. This direct-to-customer strategy boosts cost-effectiveness while also encouraging pricing transparency, further enhancing the legitimacy of their business practices.
Design Excellence: When Usability and Aesthetics Collide:
Xuzhou Cuican Glass Products Co., Ltd. designs flawlessly combine aesthetics and utility. The company, which is led by an outstanding design team, is aware that packaging is an extension of a brand's identity. Our capacity to produce designs that are both aesthetically pleasing and useful exemplifies our all-encompassing approach to glass packaging.
Effective Production for Orders of Large Batches:
The manufacturer's expertise extends effortlessly to large-scale manufacturing as well as small-batch orders. Xuzhou Cuican Glass Products Co., Ltd can easily handle large orders without compromising the quality that distinguishes their brand thanks to an effective production method. This competence demonstrates their dedication to satisfying a variety of client demands at various operational sizes.
Dedication to excellence in service:
Cuican Glass has demonstrated its commitment to providing glass containers of the highest caliber by expanding its worldwide presence to more than 30 nations. In addition to being aesthetically pleasing, their items are approved and created to adhere to high standards. The dedication to perfection demonstrated by Cuican Glass ensures that you will obtain glass containers that go above and beyond your expectations, whether you are in the USA, Africa, Europe, or anyplace else.
The Advantages of Custom Design Shape Glass Bottles: Unleashing Creativity
Fruit wine, home brewing, enzymes, bayberry wine, fruit juice, etc. can all be stored in it. It applies to more situations than you may imagine and is appropriate for use in hotels, pubs, restaurants, etc. Whether it's red, white, or rose wine, the flint glass allows the lovely color of the beverage to be seen. It seals tightly and doesn't leak when attached to the bottle cap. The bottle's mouth is rounded and unbroken. It is meticulously polished. Hands won't be harmed. The bottles were safely wrapped in substantial containers and thick foam. Standing out on the shelves has become a crucial component of branding and marketing in a world overrun with goods. Glass bottles with unique designs are one creative approach to accomplishing this differentiation.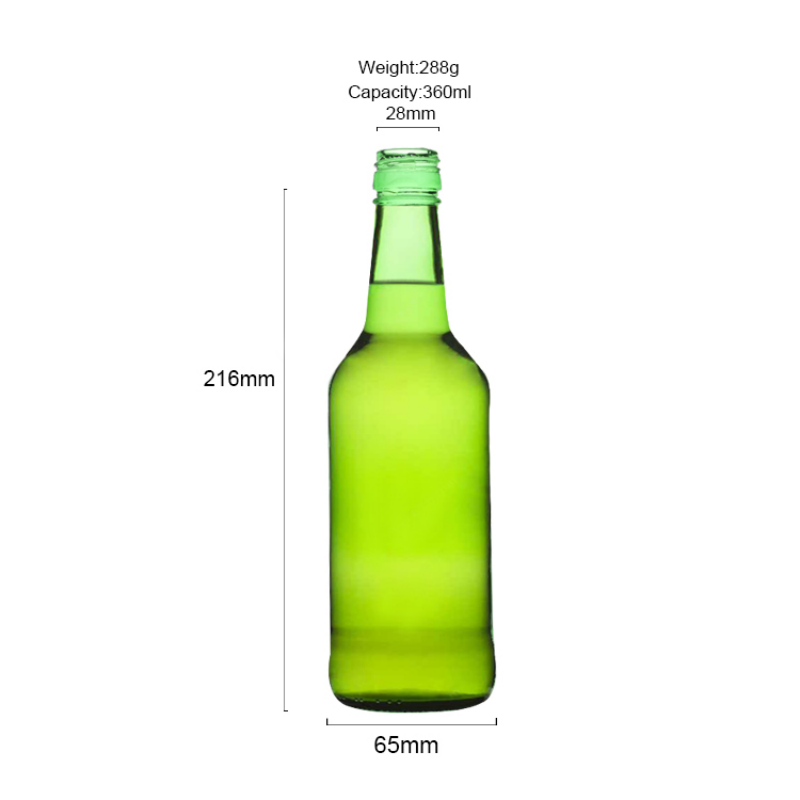 Unique business Identity: Custom design shape glass bottle offer a blank slate to express the character of your business. The design of the bottle may quickly convey your brand's character to customers, whether it is bold, elegant, fun, or environmentally responsible.
Memorability: A well-crafted personalized bottle may make an impression that lasts. A distinctive bottle form increases the likelihood that customers will remember and recognize it, which increases the likelihood that they will choose your product over rivals.
Versatility: There are countless options available with custom design. Whether you're selling fine liquors, handcrafted fragrances, or gourmet sauces, you may exactly match the bottle's form to the essence of the product. Because of this adaptability, your packaging will always match your product.
Eco-Friendly Options: Options that are more ecologically friendly: our company is now choosing bottle designs that are less harmful to the environment and more in line with the ideals of customers who care about the environment. Recycled glass or minimalist designs may be used to create unique bottle shapes while utilizing less material.
Market Differentiation: our product stands out in a competitive market thanks to custom-designed glass bottles. The profitability of our brand may be increased by this difference, which may result in higher perceived value and, therefore, premium pricing.
Sustainability: Custom design encompasses the full package idea and goes beyond shape. The demand for ecologically and socially responsible packaging is rising, and bespoke glass bottle designs may combine sustainable components and features.
Conclusion:
A variety of advantages that go beyond simple packing are provided by specially made glass bottles, to sum up. We serve eco-aware customers while providing a platform for narrative, brand identification, and market distinction. Our brand will succeed in the future if you invest in originality through bespoke designs, which will make it stand out and create a lasting imprint on consumers' hearts and minds. So, with custom-designed glass bottles, let your creative juices flow and let your imagination go wild. Any color or form may be used for a logo designed by CUICAN GLASS Custom Colors. We are able to meet all of your needs.