What is exactly Custom Spirits Bottle Wholesale for?
In order to satisfy your specific branding and packaging requirements, Cuican Glass, Factory Custom Spirits Bottle Wholesale specializes in offering superior, reusable spirits bottles. We are aware of the significance of a distinctive bottle design that may make your spirits stand out on the shelves thanks to our considerable business knowledge. All sizes of wineries, distilleries, and beverage firms can take advantage of our wholesale solutions. We provide a vast selection of bottle sizes, shapes, and materials so you may discover the ideal match for your brand and product. We offer everything you need, whether you're searching for traditional glass bottles, environmentally friendly alternatives, or something completely different.
We provide customizing possibilities in addition to a selection of bottle choices. Your business identity may be properly reflected in the bespoke labels, logos, and bottle designs that our team of professionals can produce in close collaboration with you. This degree of customization not only improves the product's aesthetic appeal but also aids in increasing brand awareness in the cutthroat spirits industry.
Why is Cuican Glass a leading factory of Custom Spirits Bottle Wholesale?
Packaging is essential for differentiating brands, luring customers, and conveying the essence of a product in the dynamic spirit's market. In the field of wholesale, customized spirit bottles, Cuican Glass has established itself as a pioneering company. Cuican Glass has built a solid reputation as a market leader by being committed to quality, innovation, and client happiness.
A Long Tradition of Excellence
The history of Cuican Glass can be traced back to a tradition of excellence. As a small glass manufacturer, our business has grown to become a world leader in custom alcohol bottle manufacturing. The road to this esteemed position was paved through hard work, a love for fine craftsmanship, and an unwavering dedication to meeting our clients' every need.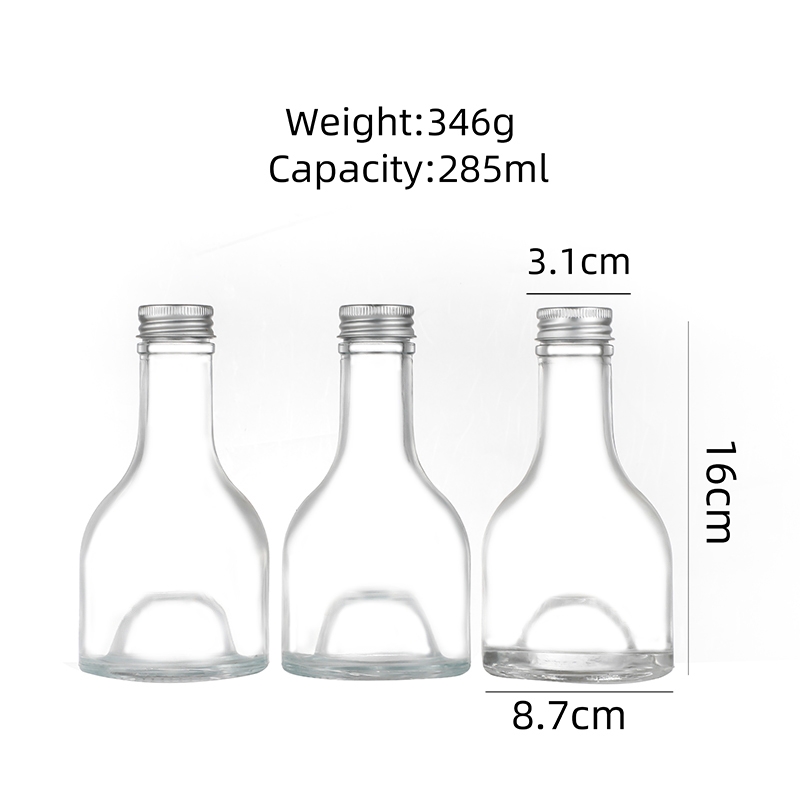 A Wide Variety of Bottles
The wide selection of liquor bottles that Cuican Glass offers is one of our distinguishing qualities. To meet the diverse needs of our clients, Factory Custom Spirits Bottle Wholesale, Cuican Glass, provides a variety of bottle forms, sizes, and materials. We stop at nothing to offer a wide range of solutions, from traditional glass bottles that radiate timeless beauty to eco-friendly choices that support current environmental aims.
The fact that you may select the ideal bottle for your company speaks volumes about Cuican Glass's dedication to personalization. We make sure you have access to bottles that suit your brand identity, whether you're a seasoned distillery or a young artisanal manufacturer. This degree of personalization goes beyond appearance; it's a calculated move to increase your product's marketability and exposure.
Services for Unparalleled Customization
We offer a range of services that allow companies to make an impact on customers, taking personalization to a new level. Custom labeling, distinctive logos, and avant-garde bottle designs are all a part of the portfolio of Cuican Glass. Our skilled staff at the manufacturing works closely with clients to comprehend their brand's history, principles, and goals. Bottle designs that resonate with the essence of the spirits they hold are produced through this collaborative approach.
Cuican Glass aids businesses in standing out on the shelves in a sector where first impressions count. It's important to recognize the influence of a well-crafted, handmade liquor bottle. It not only attracts attention but also conveys the caliber and personality of the goods within. We are aware of this and work to produce packaging that strengthens brand identity and encourages patron loyalty.
Quality Control
Quality control is synonymous with Cuican Glass. Every stage of manufacturing is subject to strict quality control procedures used by the organization. From the selection of raw materials to the final inspection of the finished bottles. No detail can escape inspection. Because of our relentless pursuit of quality, we have earned the respect of wineries, vineyards and beverage companies around the world.
Each bottle that leaves the factory is evidence of the workmanship and accuracy Cuican Glass preserves. Spirit bottle is a piece of beauty since quality isn't sacrificed for production volume. This commitment to perfection also extends to the strength and integrity of the bottles, ensuring that they maintain the flavor and personality of the spirit throughout time.
Pricing Competition and Efficiency
We are committed to providing affordable prices without sacrificing quality. Because of our dedication to affordability, businesses of all sizes favor it. Whether you run a small-batch distillery or a large-scale operation, Cuican Glass recognizes the value of economical solutions. Another tenet of Cuican Glass' operations is effectiveness. Our business is aware of how crucial on-time delivery is in the competitive spirit market. Benefit from Cuican Glass's efficient manufacturing processes and extensive global shipping network. Your custom spirits bottles will be available when you need them, allowing you to successfully meet market demands and customer expectations.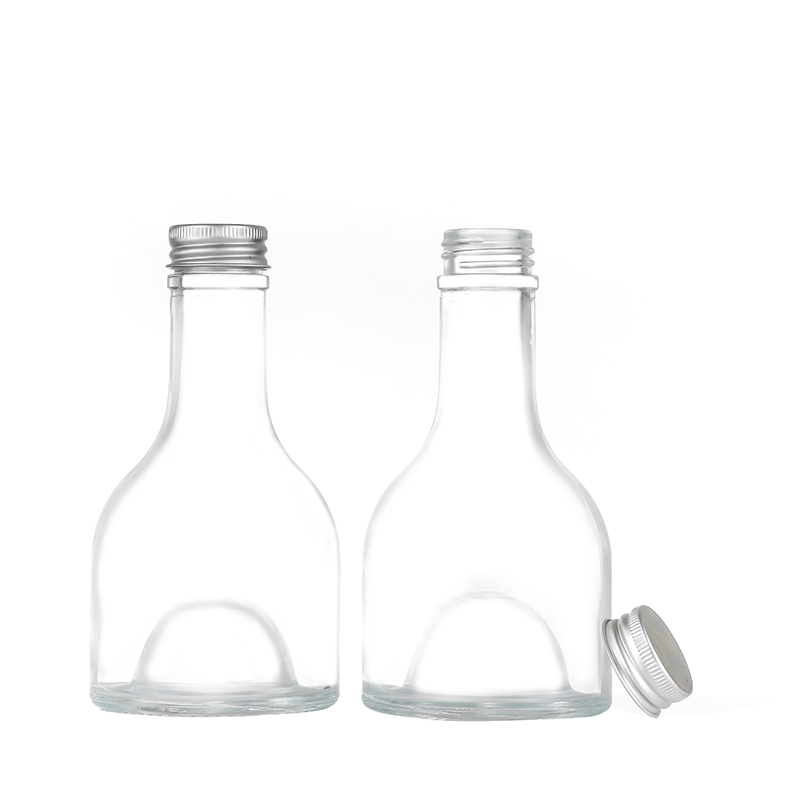 Responsibility for the environment
Environmental stewardship is a significant challenge for corporations across all industries in the modern world. We are dedicated to minimizing its environmental impact and understand the value of sustainable practices. Cuican Glass, Factory Custom Spirits Bottle Wholesale, provides visually appealing eco-friendly bottle solutions that support environmental objectives.
Without sacrificing quality, we include sustainability into their business practices through the use of recyclable materials and energy-saving production methods. This environmentally conscientious strategy not only appeals to customers who are placing an increasing emphasis on sustainability, but it also establishes Cuican Glass as a market leader in ethical production.
Conclusion:
For all the right reasons, we are at the top of the custom spirit bottle wholesale market. Our company gives companies the tools we need to leave a lasting impression in a world where packaging can make or destroy a brand. Cuican Glass is more than simply a manufacturer; it's a partner in your quest for excellence in spirits, whether you want to strengthen an existing brand or develop a new one. CUICAN GLASS, Factory Custom Spirits Bottle Wholesale, you can rely on us as your go-to source for customized spirits bottles at wholesale prices because of our dedication to quality, reasonable pricing, and prompt delivery. By using bottles that demonstrate your dedication to quality and leave a lasting impact on our customers. Increase awareness of your spirits brand. To discuss your wholesale custom spirits bottle requirements and get started creating the ideal packaging for your spirits. Please contact us immediately.