Is a fruit wine bottle perfect for a warm summer evening?
Fruit wine, a delicious and cooling beverage, is a celebration of both the abundance of nature and human ingenuity. Fruit wine, in contrast to conventional grape wine, is produced using a range of fruits, including apples, berries, peaches, and cherries. Each fruit contributes to the wine's distinctive flavor character, resulting in a wide variety of flavors and aromas.
Fruits that are ripe and of superior quality are carefully chosen to start the process of manufacturing fruit wine. The juices from these fruits are subsequently extracted by crushing them, and these juices provide the basis for fermentation. Yeast is introduced to start the fermentation process, which turns the fruit juice's carbohydrates into alcohol. Depending on the kind of fruit and the wine style, this procedure may take many weeks or even months.
Fruit wine's adaptability is one of its most alluring qualities. It may be made with different levels of sweetness, from bone-dry to lusciously sweet, to suit a variety of palates. Fruit wines frequently have brilliant colors, which enhances the taste experience visually. Fruit wines go well with a range of cuisines and are ideal for sunny summer evenings. Fruit wine offers a wonderful alternative to conventional grape wines, whether it is consumed on its own or with cheese, dessert, or chicken. Every taste is a voyage through the seasons thanks to the wine's all-natural fruity flavors and aromas, which capture the spirit of the orchard or vineyard.
Why choose a Cuican glass company for Fruit Wine Bottles?
The bottle in which fruit wine is served matters more than you may imagine when it comes to enjoying it. It contributes significantly to the whole experience; it is more than simply a vessel. Take the Cuican Glass Company, a well-known Fruit Wine Bottle Manufacturer, which has been revolutionizing how we enjoy fruit wines. In this article, we'll look at why the Cuican Glass Company is the best option for your needs when it comes to fruit wine bottles.
Outstanding Quality Control
At the core of Cuican business operations is quality control. To guarantee it reaches the highest standards, each bottle of fruit wine is put through a series of rigorous tests and inspection procedures. Our Company follows stringent quality control procedures from the raw material selection to the finished product to guarantee that each bottle is spotless, robust, and secure for your priceless fruit wines.
Choices for Customization
When it comes to fruit wine bottles, there is no one size fits all. Cuican is aware that every winery and every bottle of wine has its personality and identity. We provide a wide variety of customizing choices as a result. We can realize your concept, whether it's a sleek, conventional design or a striking, contemporary one. Our skilled artisans can create bottles in a range of shapes, sizes, and hues, letting you select the ideal container to go with your fruit wine.
Industry trends are not only followed by the Cuican Glass Company; they also establish us. Our design team is always pushing the limits of glassware innovation. We have created efficient and visually beautiful fruit wine bottles. The whole wine-drinking experience is improved by features like easy-pour necks and ergonomic designs for pleasant handling in Cuican bottles.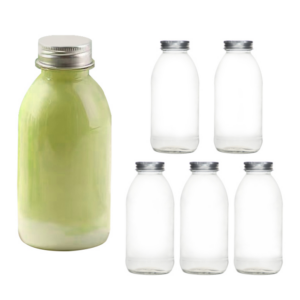 The Art of Fruit Wine: Unveiling the Craftsmanship of Fruit Wine Bottle Manufacturers
Cuican Glass Company is dedicated to eco-friendly practices in a time when sustainability is more important than ever. To lessen their carbon footprint, we use feasible and energy-efficient manufacturing techniques. You are linking your brand with a business that cares about the environment and future generations by selecting Cuican for your fruit wine bottles.
Our Company takes pleasure in making premium glassware, but we also recognize the value of pricing. Because of our affordable prices, wineries of all sizes—from small-batch operations to industrial-sized producers—can obtain premium fruit wine bottles without breaking the bank. We are a well-liked option in the sector because of our dedication to value for money.
We are steadfast in our commitment to client satisfaction. To fulfill your deadlines and unique requirements, our staff goes above and beyond. We guarantee a smooth and enjoyable process from the initial consultation to the delivery of your personalized fruit wine bottles. Our helpful and experienced staff is always there to help you, which makes working with them a breeze.
Our Company can meet your needs whether you're a small-town vineyard or a big-world distributor. No matter where you are, you can easily get our high-quality fruit wine bottles because we have a significant global presence. No matter the size of your organization, our vast network of distributors guarantees timely and dependable delivery to your door.
The variety of products offered by Cuican, Fruit Wine Bottle Manufacturer, extends beyond only glasses. We provide a broad range of bottle designs, such as cork-finished, screw-cap, and even specialty bottles made for certain kinds of fruit wines. Because of our adaptability, you may select the perfect bottle for every fruit wine, whether it's a peach wine, sparkling apple wine, or deep blackberry wine. The wide range of Cuican products meets your demands for wine packaging.
Our business offers creative packaging options in addition to fruit wine bottles. We provide choices like personalized labeling and packaging that can improve the way your goods are presented overall. Your fruit wine will taste amazing and look lovely on the shelf when Cuican is your partner.
Conclusion:
CUICAN GLASS, Fruit Wine Bottle Manufacturer, is head and shoulders above the competition when it comes to selecting the ideal fruit wine bottle. With Cuican excellent bottles, you can enhance your fruit wine enjoyment and let your wine shine in the container it deserves. By choosing our Company, you can start a journey of exceptional wine packaging that will leave a lasting impact on wine lovers all around the world.