What does a glass container mean?
The glass container refers to a variety of receptacles constructed mostly of glass, a strong and clear substance. These containers come in a wide variety of forms and dimensions and are used for a wide range of things in our everyday life. Glass containers are useful and visually beautiful. Examples include the traditional mason jar used to keep homemade preserves and exquisite glass vases used to display colorful floral arrangements. We can easily see what's inside thanks to their transparency, and we can do so without having to open them. Because they are recyclable and have a low danger of chemical leaching, glass containers are also environmentally beneficial. Due to their non-reactive qualities, which guarantee that the taste and freshness of the contents stay intact, they are also a well-liked option for food preservation.
Which Glass Types Does CUICAN Offer?
A glass container is a glass vessel that is used to store, transport, or exhibit several kinds of things, including food, drinks, pharmaceuticals, cosmetics, and more. Glass containers are superior to other kinds of packing materials in a number of ways, including their durability, eco-friendliness, and non-reactivity. For varied uses, glass containers are available in a variety of forms, dimensions, and hues.
Do you know how many different varieties of glass there are in CUICAN?
CUICAN is a glass container manufacturer factory that has more than ten years of expertise in the market. We sell many kinds of glass containers made of borosilicate glass and soda-lime glass, such as white glass, frosted glass, and crystal glass.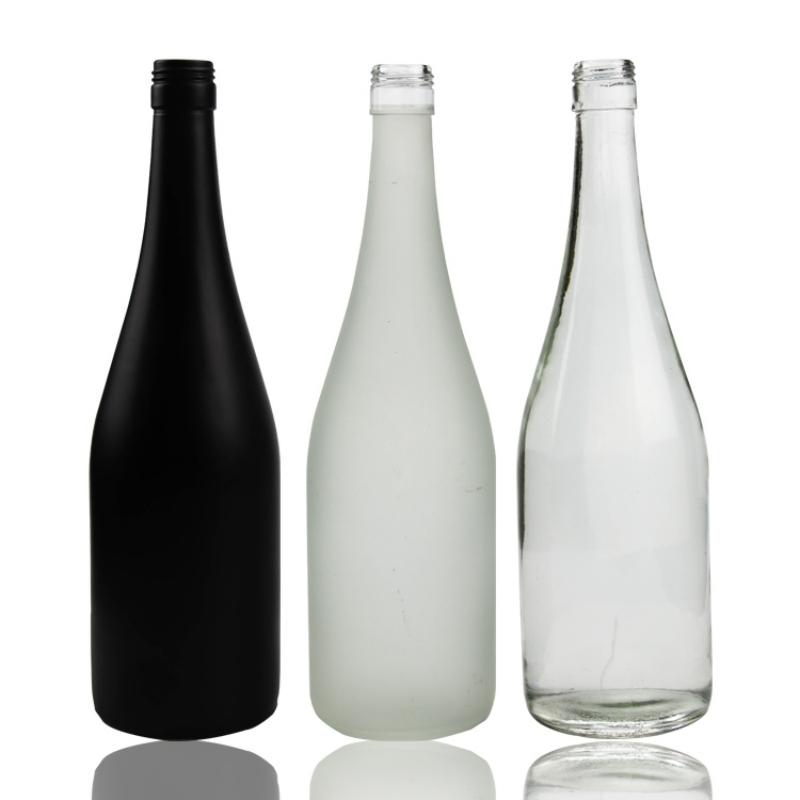 Borosilicate glass is a form of glass that is well-known for its excellent heat resistance, making it appropriate for use in high-temperature applications, including cookware, lighting fixtures, and laboratory glassware. Because they are non-reactive, borosilicate glass containers are also excellent for holding caustic or acidic materials.
On the other hand, soda-lime glass is a form of glass that is frequently utilized in the production of glass containers due to its accessibility and adaptability. White glass, frosted glass, and crystal glass are just a few of the several soda-lime glass varieties that CUICAN provides.
Glass containers are a sustainable and environmentally friendly choice:
Glass is a recyclable and environmentally beneficial material that can be reused several times without sacrificing its quality or purity. Compared to plastic and metal containers. Glass containers do not release toxic chemicals into the environment during manufacture, use or disposal. By using glass containers like CUICAN's Medicinal Amber Boston Bottle. Businesses can reduce carbon emissions and help create a cleaner, greener planet.
Making High-Quality Glass Containers for a Sustainable Future: CUICAS GLASS
Industries are reviewing their manufacturing procedures to conform to these ideals in a world where sustainability and eco-consciousness are crucial. Manufacturing glass containers is one such business that has accepted this transformation, with firms like CUICAS GLASS setting the standard. In this blog article, we will discuss CUICAS GLASS, a glass container manufacturer factory and a cutting-edge manufacturer of glass containers that places a premium on sustainability and quality.
Sustainable Manufacturing:
The goal of CUICAS GLASS is to ethically manufacture glass containers, not only produce them. Sustainable manufacturing methods are important to our business operations. We have made considerable investments in environmentally friendly materials and procedures, such as employing recycled glass, which greatly lowers the carbon footprint of their output. In order to decrease energy use and emissions, the organization also uses modern filtering systems and energy-efficient furnaces. We are dedicated to sustainability throughout the whole product life cycle, from manufacturing to recycling, minimizing the environmental effects of their containers.
Quality Control:
Here at CUICAS GLASS, quality comes first. We are aware of the critical function their containers play in protecting and exhibiting a range of goods, from food and drinks to medications and cosmetics. CUICAS GLASS uses stringent quality control procedures at every level of manufacturing to uphold its reputation for excellence. Each glass container undergoes the strictest quality control in terms of sturdiness, safety and appearance by its team of professionals. Customers can rely on CUICAS glass containers to meet or exceed their expectations. Whether it's a beautifully crafted wine bottle or a practical glass jar.
Innovation and personalization:
Along with our dedication to sustainability and quality, CUICAS GLASS is renowned for its creative approach to making glass containers. We provide unique designs and forms that represent our clients' brand identity and product specifications. and work closely with them. By creating only what consumers want. This level of personalization not only increases product appeal but also reduces waste. In addition, CUICAS GLASS consistently spends money on R&D to keep on top of market developments. We experiment with fresh glass formulas, finishes, and coatings to keep their containers at the cutting edge of innovation.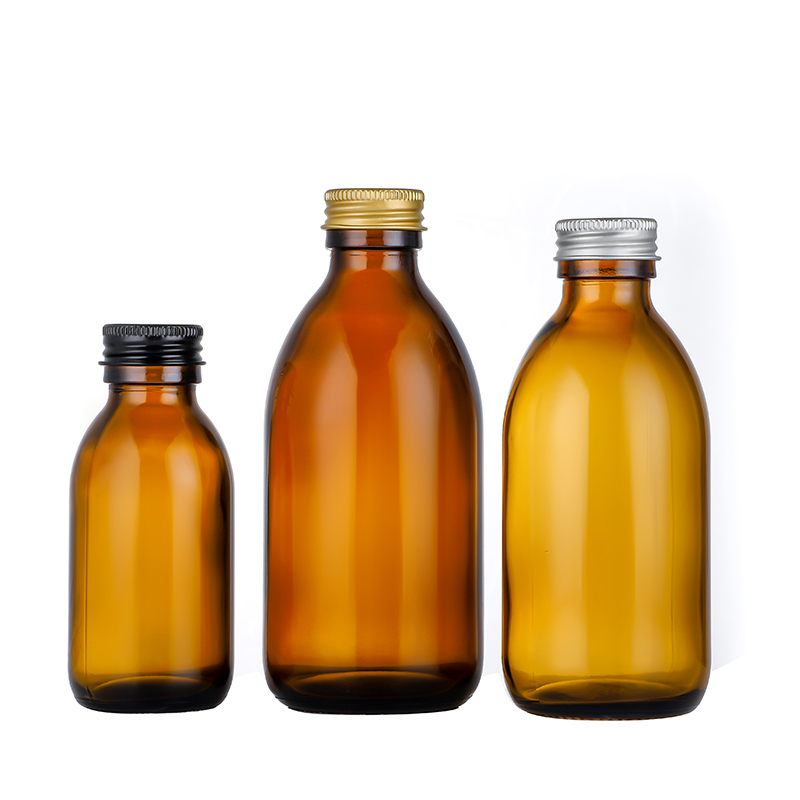 Manufacturer of glass containers: CUICAN is A Good Deal
When choosing the best provider, there are a few crucial considerations. Here, we provide CUICAN Glass, a glass container manufacturer factory with more than ten years of expertise.
The fact that CUICAN Container provides a free sample service makes them a fantastic provider of glass goods. This enables potential clients to test out their goods and make sure they are happy with the quality prior to making a larger purchase.
CUICAN Glass demonstrates its value for client satisfaction and assurance in the caliber of its products by offering this service.
Customers may thus request certain sizes, forms, and patterns for their glass items, guaranteeing that they will match their exact requirements. By providing this service, CUICAN Containers shows its dedication to addressing the various demands of its clients and creating tailored solutions.
Providing high-quality glass materials is a third factor, making CUICAN a top glass container manufacturer factory. This guarantees that their goods are strong, resilient, and able to survive varied circumstances. By offering top-notch glass components, CUICAN Glass demonstrates its commitment to giving clients top-notch goods.
Conclusion:
CUICAS GLASS is a prime illustration of how contemporary production can be ecologically conscious while producing items of the highest caliber. Because of our commitment to sustainability, our unwavering focus on quality and our commitment to innovation. We have become an industry leader in the production of glass containers. As customers seek eco-friendly products and businesses strive to reduce their impact on the environment. Businesses like CUICAS GLASS give us hope for a more sustainable future. One glass container at a time, consumers can support a greener, more responsible world by purchasing products from supplier CUICAS GLASS.