What is Glass Container Products?
Glass jars are adaptable and eco-friendly items that are frequently used to package a variety of commodities. These containers are a common option in the packaging business since they provide a wide range of benefits. Glass containers are renowned for their remarkable preservation properties in the first place. The taste, scent, and quality of the items are preserved since they are impermeable, which means they do not react with the things they contain. They are, therefore, perfect for keeping foods and drinks, including sauces, jams, and juices.
Glass containers are also favorable to the environment. They are completely recyclable and never lose their quality or purity during the recycling process. This lessens the need for fresh raw materials while also lowering the environmental impact of production and disposal. They also provide a premium presentation for goods and are aesthetically pleasant. They are excellent for a wide range of products, from cosmetics and fragrances to medicines and gourmet goods, due to their diverse forms and sizes.
The Versatile Brilliance of Glass Container Products Company, Cuican Glass
Glass is a material that has endured the test of time in the packaging industry due to its adaptability, sustainability, and overall brilliance. Cuican, Glass Container Products Company, stands out as a leader in innovation and caliber among the numerous businesses that have mastered the art of producing glass container items. We have a long history and have continuously shown our dedication to quality in the glass packaging sector.
Glass containers' unmatched preservation powers are one of our most distinctive qualities. Glass containers made by Cuican are impermeable, which means they don't interact with the things they contain. This guarantees that the items' flavor, scent, and quality stay unblemished, making them perfect for preserving food, drinks, cosmetics, and medicines. By selecting glass containers from
The Cuican Glass Company is aware of the appeal of Glass. Glass packaging exudes a classic elegance that appeals to a variety of markets and customers. No matter if you're bottling great wines, storing mouthwatering preserves, or displaying pricey fragrances, glass containers have an appealing visual quality. We take pleasure in providing a wide variety of glass container alternatives that come in a variety of forms, sizes, and styles to meet the various demands of our customers. Cuican, you're choosing to protect the quality of your goods.
Our Glass Company is committed to protecting the environment in a time when sustainability is crucial. Glass can be recycled endlessly without losing any of its quality and is entirely recyclable. By selecting glass containers from Cuican, you not only select a packaging option with a reduced environmental impact, but you also support a business that is dedicated to using environmentally responsible procedures. We are aware that sustainability is more than simply a catchphrase; it is a duty to current and future generations.
What are the important qualities of the Cuican Glass company?
The success of Cuican Glass Container Products Company in the glass container market is proof of the versatility and enduring appeal of Glass. Our glass container products are the epitome of adaptable brilliance, ready to elevate your vision and leave a lasting impression whether you're a business looking to package your products in style, an artist seeking a versatile medium for your creations, or a person wanting to make an eco-conscious choice. Choose Cuican, and you're choosing the packaging of tomorrow.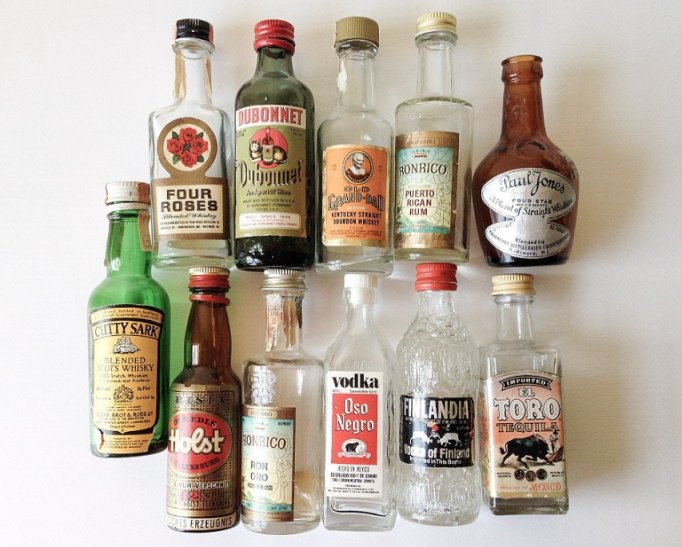 Craftsmanship Beyond Compare
A way of life at Cuican Glass Company is workmanship. Each piece of Glass that is made is a monument to the hard work and expertise of its makers. Because of our persistent devotion to excellence, every product that leaves its facilities is not merely a container but also a piece of art. The finished product demonstrates the care and accuracy put into the production process, leaving both customers and companies with a favorable image.
Glass containers provide practically infinite options, as acknowledged by the Cuican Glass Company. We are far more versatile than traditional packing. Our glass containers provide a blank canvas for imaginative creations such as one-of-a-kind candle holders, ornamental vases, and creative terrariums. We are a popular option for people and companies trying to stand out in their respective sectors because of our adaptability.
Technology at its Core
The prosperity of the Cuican Glass Company is fuelled by innovation. We adopt cutting-edge technology and materials to stay ahead of the curve in a field that is always changing. Our dedication to innovation extends beyond product design and includes the creation of environmentally friendly manufacturing techniques that cut down on energy usage and trash production. We are a leader in environmentally friendly packaging options and not merely a maker of glass containers.
A Partner for Success
Our company is a successful partner rather than just a supplier. Our business is steadfast in its commitment to client satisfaction. We work closely with clients to comprehend their specific requirements and preferences before presenting customized solutions that both meet and surpass expectations. We constantly provide top-notch goods and services, winning the confidence and devotion of our customers, from small enterprises to large multinational organizations.
Future Sustainability
We are dedicated to paving the way for a sustainable future even as the globe struggles with environmental issues. This dedication is shown in our investments in eco-friendly technology, recycling programs, and energy-saving production techniques. You are selecting more than simply quality and beauty when you choose Cuican glass containers; you are choosing a partner in creating a more sustainable world.
Conclusion:
Finding sustainable packaging solutions has become essential for businesses in the modern world when environmental issues are in everyone's thoughts. Glass Container Products company CUICAN GLASS, a well-known producer of environmentally friendly glass packaging, is one business that has been setting the standard in this area. We are able to provide the best products and services to our clients. We have been importing and exporting for more than ten years.