What Benefits of Glass Perfume Bottles?
Glass perfume bottles are a time-honored and elegant method to keep your favorite scents in storage. They are a wonderful method to showcase your personality and sense of taste because of their fascinating histories and distinctive designs. And there is no shortage of exquisite beauty and skill when it comes to glass perfume bottle china. We'll look at the advantages of glass perfume bottles in this blog post, along with buying and caring for them. Let's start now!
Purchasing perfume glass bottle supplier has several advantages. First off, they are typically less expensive than purchasing them from a store. This is due to the fact that suppliers frequently sell in large quantities, making their rates more appealing.
Purchasing from a supplier also has the advantage of a wider selection of styles, shapes, and sizes. This implies that you are free to choose the ideal bottle for your product rather than having to stick with a standard style.
You also have more influence over the design and production processes when you purchase from a supplier. Typically, suppliers will collaborate with you to develop a distinctive design that complements the branding and image of your product.
Last but not least, purchasing from a supplier gives you the convenience of having everything you require in one location. This can help you locate the ideal bottle for your product while saving you time and money.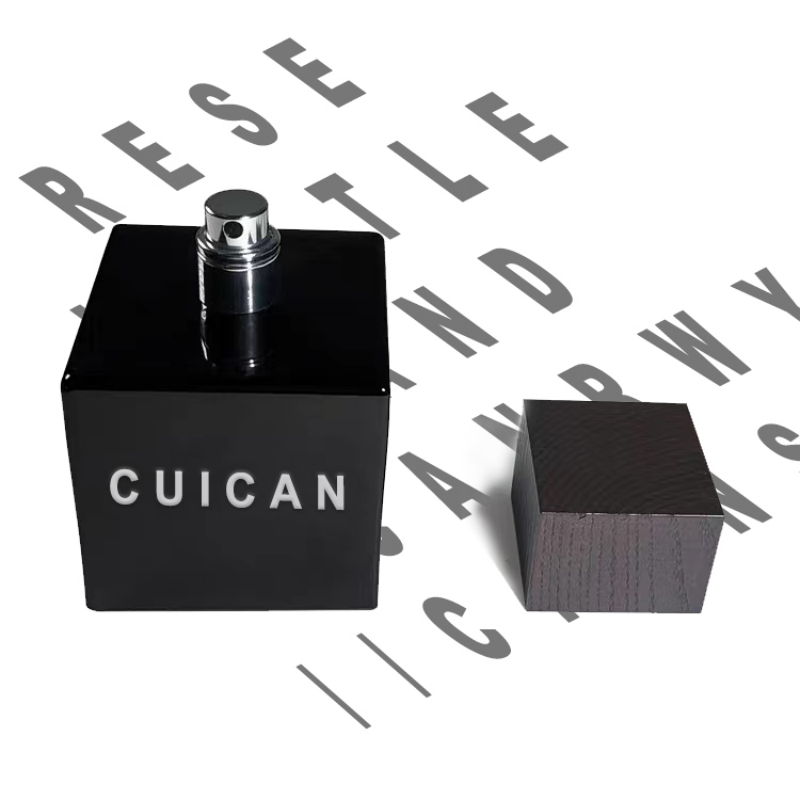 The trustworthy supplier of Glass Bottles for Fragrances is CUICAN GLASS.
The perfect choice of materials and design can make all the difference when it comes to packaging, especially for items as exquisite and opulent as fragrances. CUICAN GLASS, a reputable perfume glass bottle supplier, steps in at this point. With a dedication to excellence, creativity, and elegance, CUICAN GLASS has become a preeminent supplier of glass packaging solutions for the fragrance business.
The name CUICAN GLASS is a byword for unwavering excellence. We are aware that a perfume's attraction is greatly influenced by its packaging. Our glass bottles are expertly made with care and precision to safeguard the aroma while also enhancing their display. To satisfy the highest industry standards, each bottle is put through a thorough quality inspection process.
With its cutting-edge bottle designs, CUICAN GLASS takes pleasure in remaining ahead of the curve. We are aware that the packaging needs to capture the spirit of the smell it contains. Whether you're seeking traditional, contemporary, or unusual shapes, CUICAN GLASS offers a variety of possibilities. Customers and their design team work together to produce really unique personalized bottles.
In the fragrance industry, time is of the essence, and CUICAN GLASS is aware of this. We are known for providing dependable and timely service. CUICAN GLASS can deliver on time, every time, whether you require a small order or a huge production run.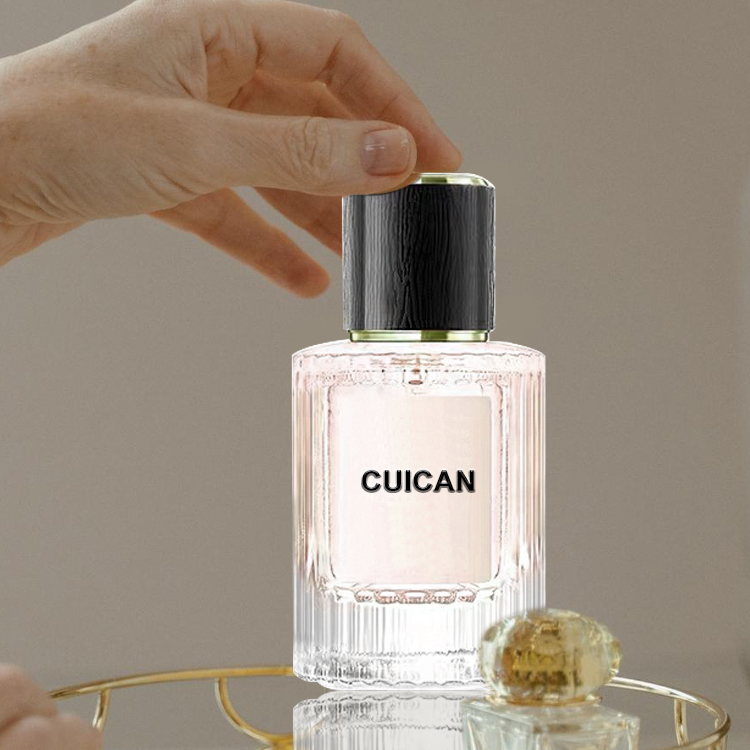 How Do You Pick the Best Glass Perfume Bottle?
There are a few factors to consider while picking the best glass perfume bottle. Take into account the bottle's size and shape first. Choose a bottle that is big enough to store your preferred scents, and make sure to double-check the specifications before making a purchase. As the bottle's shape and style may greatly affect how it appears in your house, you should also take this into account. Finally, pay attention to the craftsmanship and glass quality since these factors might impact the bottle's overall durability.
Tips for Caring for Your Glass Perfume Bottle:
Glass perfume bottles are investments; thus, it's crucial to treat them well. Here are some suggestions to keep in mind to make sure your glass perfume bottle lasts for years to come:
Keep your glass perfume bottle out of direct sunlight in a cool, dry location.
When cleaning your glass perfume bottle, stay away from using aggressive cleaners or abrasives since this might break the glass.
Carefully handle and keep your glass perfume bottle in a secure location.
Use a funnel to fill your glass perfume bottle, being careful not to overfill it.
Keep your glass perfume bottle away from heat sources to prevent cracking or breaking of the glass.
Choosing a Reliable Supplier of Perfume Bottles:
It might not be easy to find the ideal perfume bottle provider. It might be challenging to choose the ideal provider for your needs because there are so many options available. The following advice will help you choose the best perfume glass bottle supplier:
Doing your research is crucial first. Find vendors that have a strong reputation and who are experts in the bottle style you're after. To learn more about the quality and customer service of the provider, read user reviews.
The next step is to compare pricing. In order to get the greatest bargain, it's vital to compare rates from several providers. Asking for samples will allow you to check the quality before making a purchase.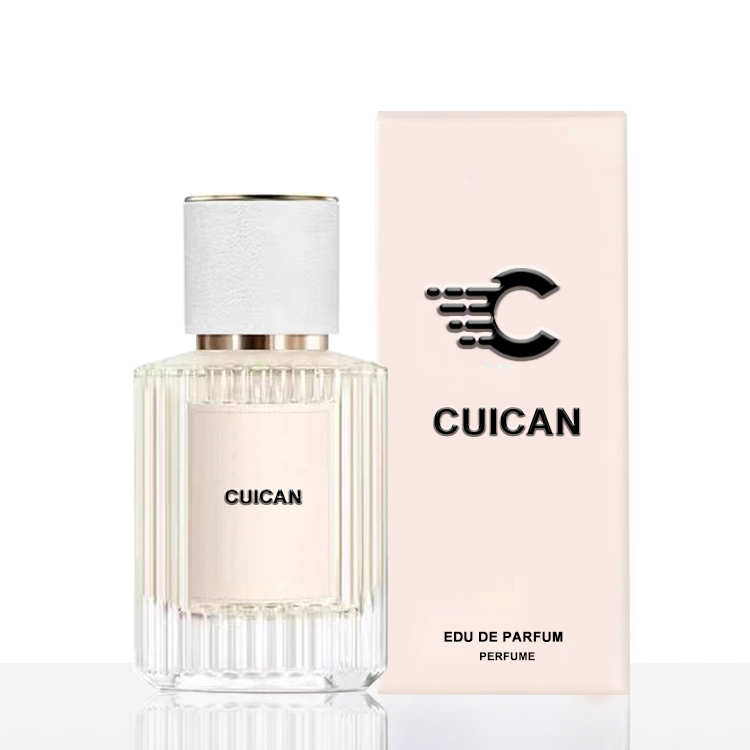 Finally, be careful to inquire about the conditions of the contract. It's critical to understand the warranty type and return policy in case there are any issues with the goods.
What to Look for in a Supplier of Perfume Bottles?
There are a few essential qualities to consider when choosing a provider of perfume bottles. First and foremost, you need to confirm that the supplier has a solid track record of offering high-quality goods and first-rate customer support. Second, there should be a huge selection of styles, shapes, and sizes available from the source. Third, they have to provide discounts and rates that are competitive. Finally, their terms and conditions must be unambiguous and simple to comprehend. Research is essential when looking for high-quality glass perfume bottles. Before making a purchase, start your search for reliable glassware brands by reading customer reviews. Additionally, keep an eye out for bottles made of superior glass or porcelain, and be sure to inspect the workmanship and design. You locate the greatest value; make sure you comparison shop and browse around.
Conclusion:
CUICAN GLASS is the reliable partner you can rely on when it comes to packaging your priceless scents. We stand out in the field thanks to their commitment to sustainability, innovation, and high quality. CUICAN GLASS, where elegance and substance converge, will elevate your perfume brand. Finding the best provider for perfume bottles might be difficult. However, if you do your homework and are knowledgeable, you may identify the finest provider for your requirements with ease. Think about the advantages of working with a supplier, how to choose a provider and the qualities a supplier should possess. Consider the advantages of utilizing various bottle types as well as the various bottle kinds. Finally, think about creating your bottle and the supplier-finding advice.