What is a Boston Glass Bottle?
Boston glass bottles are made of premium glass and are completely recyclable, and they are specifically intended for long-term usage and sustainability. They differ from other bottles because of their distinctive history and design. The ideal option for your product packaging requirements is a Boston Glass Bottle. Water, wine, beer, and other liquids are packaged beautifully in Boston bottles. The Boston glass bottle, often known as a Boston round bottle or just a Boston round bottle, is a traditional and adaptable container that is used in many different businesses and homes. Due to its characteristic cylindrical shape, narrow neck, and rounded shoulders, it is a classic option for packing liquids, including medications, essential oils, and a variety of drinks.
What Advantages Do Boston Glass Bottles Offer?
Because Boston glass bottles are made of sturdy glass, they can withstand high heat and pressure. It is perfect for anybody seeking a trustworthy container. It is practically indestructible due to its impact resistance. The bottle has a silicone sleeve that protects the glass from accidental falling or bumping onto hard surfaces, greatly lowering the likelihood of splitting or shattering. When your hands are wet, the non-slip silicone sleeve makes handling the bottle a breeze.
The pharmaceutical Boston bottle is available in a variety of hues, forms, and dimensions. Using custom stickers or labels that you may purchase online or obtain from your neighborhood office supply store, you can create your design for the bottles. The famous bottle has long been used as a canvas for artistic expression by enthusiasts of the arts, and the designs—which range from paintings to drawings—inspire us all.
Due to its sturdy design, the Boston glass bottle is a wise choice for reuse. Even after repeated usage or at hot temperatures like those generated by the stove or oven in the kitchen, this tough material won't break down. Food manufacturers may relax knowing that their culinary equipment won't harm the quality and integrity of the durable bottle.
Boston bottles are of very good quality. Because the glass is constructed from premium raw materials, the bottle won't break easily. You should purchase from CUICAN if you want to get a glass bottle of superior quality. This sort of bottle will not leak easily and has an excellent sealing effect.
These bottles have been around for a long time, making them highly safe to use. The material itself is highly safe, and the bottle contains no toxic elements that may endanger users' health. Additionally, because these bottles don't leak or shatter easily, consumers may use them without worrying about any mishaps occurring during storage or transportation.
Environmentally friendly:
Unlike modern plastic bottles, which contain hazardous chemicals that might pollute our environment, high-quality glass pill bottles are environmentally friendly since they don't contain any of such substances. If you want to reuse anything, you may do that as well. It will be less expensive to reuse them rather than toss them away after just using them once or twice.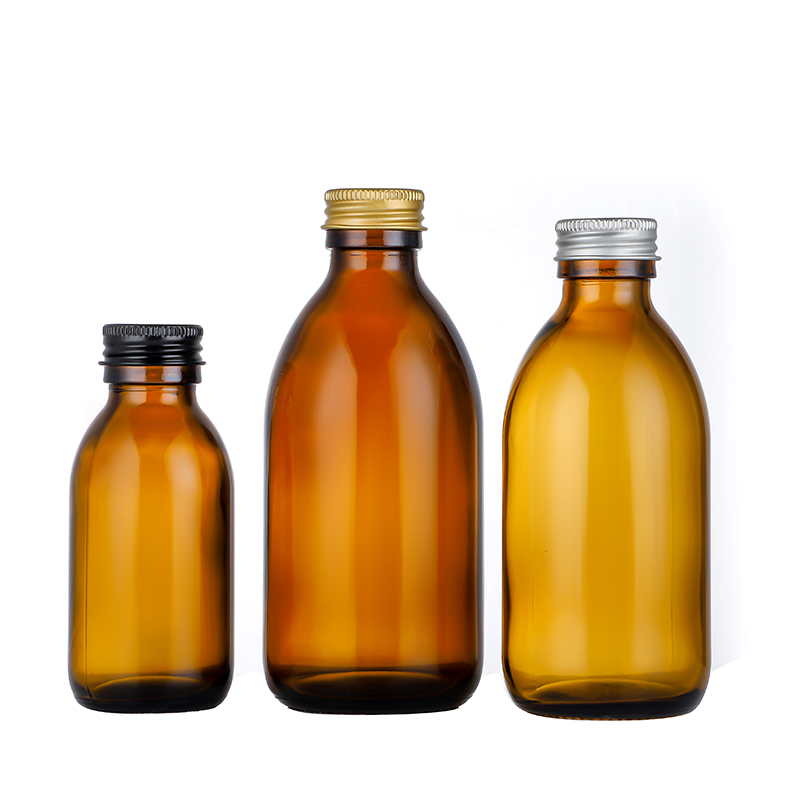 The 260ml, 315ml 500ml Amber glass bottle syrup bottle is the best option for a pharmaceutical Boston bottle:
It's a brown bottle that has several levels of security and is both fashionable and practical. Round bottle mouths, thicker glass, and inventive grinding make them difficult to shatter. Thicker bottle bottoms and thread designs cause increased bottle and tabletop friction. From material selection through craftsmanship to packing, we have set tight standards. Good product sealing prevents liquid volatilization and inversion of leaks. We offer a range of sizes for you to pick from, encourage customization, and our unwavering goal is to earn your pleasure. The body of the bottle is comfy, dustproof, and anti-fall. It is also smooth and smooth. Its compact, lightweight, brown container body efficiently blocks direct sunlight and minimizes fluctuations in liquid stability.
The Pharmaceutical Boston Bottle's Timeless Elegance and Practicality:
With its enduring elegance and unfailing usefulness, the pharmaceutical Boston bottle serves as a benchmark for quality medicine. This timeless style, distinguished by its broad base and narrow neck, has outlasted passing fashions for more than a century. Its usefulness is what continues to draw people to it. The tight-sealing top guarantees hermetic protection against contaminants, while the amber glass screens light-sensitive drugs, maintaining their efficacy. Its straightforward yet elegant design exudes professionalism and personifies the pharmaceutical industry's reliability. The Boston bottle is still a go-to option for pharmaceutical storage in this age of continual innovation because it perfectly balances form and function.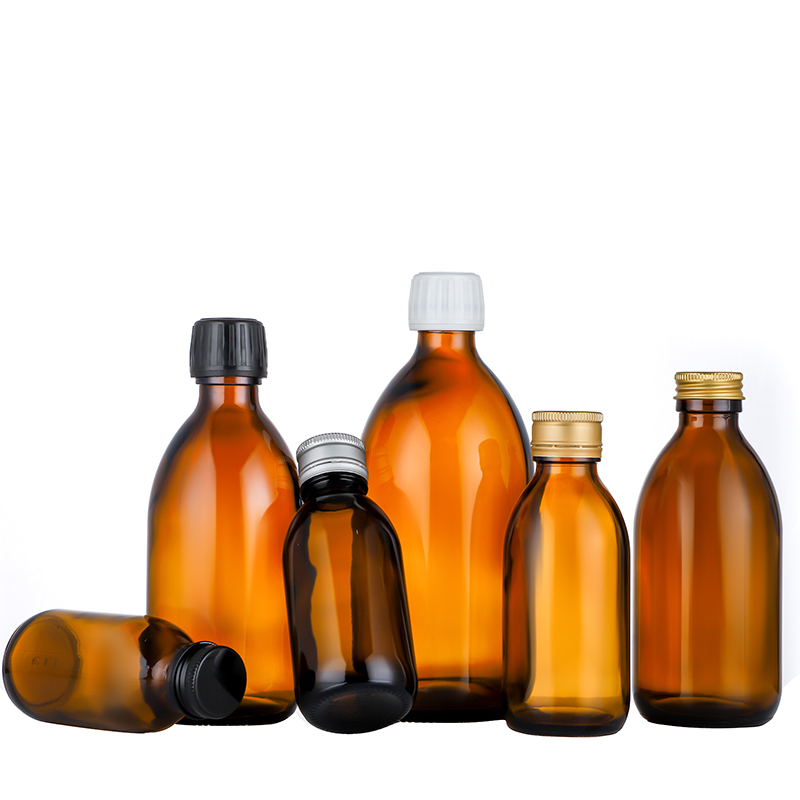 What Qualities Are Found in Boston Glass Bottles?
Every customer may choose the ideal size or design from the Boston Glass Bottle Collection to meet their specific requirements. The Boston round bottle, Boston square bottle, and Boston oval bottle are the three most popular shapes. Boston Glass Bottle containers are made of durable glass and provide dependable containment for a variety of substances, including liquids and chemicals. Each item is guaranteed for quality and strength, assuring safe and secure usage at all times. While the thin neck makes it simple to distribute liquids without spilling, the broad mouth opening makes it simple to fill and empty.
The bottle's bottom is uniformly thick and flat; as a result, it should be placed on a level surface to ensure its safety during transport. By doing this, you may lessen the possibility that the item will be shaken or rotated during transport and storage, preventing any possible warping or damage. As a consequence, there won't be any leaking of contents from containers during transit or storage due to rocking or rolling during transport or storage circumstances that could cause leakage in other types of screw-top closure containers, such as Boston round bottles with snap closures (snap caps).
The printing is bright and clear, and the bottle has excellent transparency.
The bottle's mouth has undergone special machine processing so that it is smooth and free of burrs and jagged edges. As a result, it can be easily opened and closed repeatedly without being harmed or broken by hand pressure.
Conclusion:
Pharmaceutical Boston bottle of the highest quality are offered to you by CUICAN. Because we will offer careful ODM or OEM services, you may modify the form or surface treatment of these bottles. For further exposure, you may ask them to engrave the bottle with the logo of your business. A skilled customer care team at CUICAN GLASS is available around the clock to handle any issues that customers may have from anywhere in the world. To make sure that each client has what they require, they work around the clock. We have good English language abilities, so communicating with them about your business idea is made simpler. Additionally, we will offer free samples. Come and test it out; this is a fantastic chance to do so!