Wholesale Frosted Clear Glass Bottles: The Elegant Touch
In a society where first impressions count, a product's packaging may determine its success. In the realm of wholesale packaging, frosted transparent glass bottles are becoming more and more well-liked for their beauty and refinement. These bottles are a popular option for a variety of sectors, including cosmetics, fragrances, skincare, and even gourmet food products, because of their distinctive blend of beauty and usefulness. We'll look at why wholesale frosted clear glass bottle are so popular and why they're the classy finishing touch your items require in this blog article.
Attractiveness:
Frosted transparent glass bottles have a classic, upscale appeal that immediately raises the value of the goods they hold. Any product gains a touch of elegance and class thanks to the smooth, transparent surface of frosted glass, which increases its consumer appeal. These bottles help your company stand out from the crowd, whether you're packaging high-end skincare products or designer fragrances.
Resilience:
Frosted transparent glass bottles are made to last as well as look good. Glass is naturally dependable and resistant to temperature changes, guaranteeing that your items are secure and undamaged during storage and delivery. Customers love the packaging that not only looks nice but also protects their investment. Thus, durability boosts the value of your brand.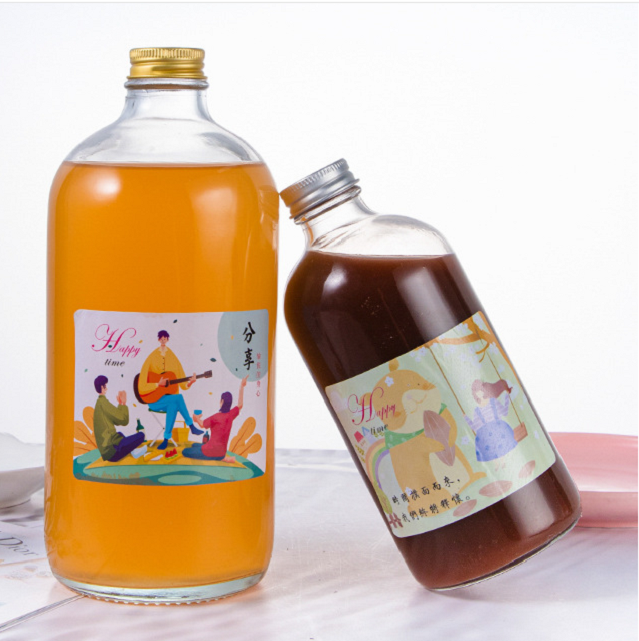 Options for Customization:
Wholesale frosted clear glass bottle and frosted provide a blank canvas for branding and personalization. To coordinate with the look and feel of your brand's products. You can choose from a variety of hat designs, colors, and closures. These bottles can be customized to suit your ideas, whether you prefer a simple aesthetic or sophisticated decoration. Helping you create a unique and memorable packaging experience.
Ecologically sound option
Glass is an environmentally benign and long-lasting packaging material. It may be recycled and used again, lessening its impact on the environment. Using frosted clear glass bottles for your products can enhance your brand image. It is also good for the environment and attracts customers who care about the environment.
Important features:
The body of the bottle is made from high-quality glass, which is non-toxic, refillable, and heat-resistant. Any beverage or alcoholic beverage may be reserved. We provide several sizes so that it may be used for various occasions. Since it may be used again, you can also use it to transport homemade fruit juice when going on a picnic. It is simple to remove from a purse. Additionally, it may control the mood of a party. Additionally, we allow for logo customization or sticker creation on the bottle, allowing you to create your very own distinctive brand. Get more information about this.
High-Quality Glass: In addition to being aesthetically pleasing, the glass used to make these bottles is also heat-resistant, non-toxic, and reusable. This guarantees that your drinks stay secure and keep the proper temperature.
Screw Tinplate Cap: The round shoulder and screw tinplate cap pair together to provide a tight seal that stops leaks and maintains the beverages' freshness.
Customization Options: These bottles may be uniquely customized with your brand, making them a great option for companies trying to stand out, from sticker applications to logo personalization.
Wide Range of Uses: This glass bottle may be used for a variety of purposes, whether you're a beverage corporation seeking an eye-catching packaging solution or an individual carrying homemade fruit juices.
Why Think About Wholesale and Bulk Purchases?
Particularly when it comes to items made of glass bottles, buying in bulk and at wholesale prices offers various advantages. Here are a few things to think about:
Purchasing more in bulk gives you greater negotiation leverage when dealing with suppliers, which might result in better offers and conditions.
Buying in bulk guarantees that all of your goods are of the same caliber and appearance when you're trying to establish a consistent brand image or offer uniform products.
Having an excess of goods on hand guarantees that you can constantly satisfy client requests without worrying about often refilling.
Bulk purchases can result in considerable per-unit cost reductions, making them a wise financial decision for both individuals and corporations.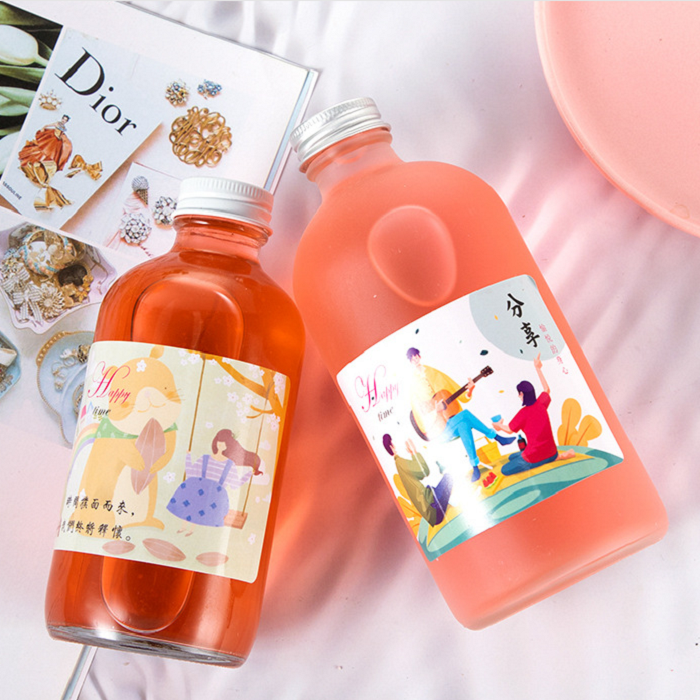 The company's Xuzhou Cuican Glass Products Co., Ltd:
In the competitive field of glass goods, Xuzhou Cuican Glass Goods Co., Ltd. stands out as a brilliant star. Their unrelenting dedication to quality and innovation has helped them rise to the top of the sector. Cuican has perfected the art of fusing elegance and utility in glass bottles, producing items that not only draw attention but also do their intended functions precisely. Cuican cutting-edge facilities and sophisticated equipment are among the main reasons for its success. They can constantly offer high-quality glass goods thanks to these contemporary resources, which are the engine driving their production process. The company's exceptional annual manufacturing output plainly illustrates its commitment to excellence and serves as evidence of its persistent quest for perfection. The large variety of products offered by Cuican serves a variety of markets and uses. Cuican has you covered whether you need elegant glass bottles for high-end beverages, modern containers for cosmetics, or strong jars to store culinary treasures. Each product has a sophisticated air, making it a popular option for both businesses and consumers.
Your Brand, Elevated: Frosted Clear Glass Round Drink Bottle
The Frosted Clear Glass Round Drink Bottles are more than simply containers in the realm of promotional marketing; they're a blank canvas on which your brand's identity may take root. These bottles are the ideal option for elevating your brand since they reflect beauty, inventiveness, and usefulness. Your brand's potential is limitless thanks to a wide range of customization possibilities and the everlasting dedication of our dependable partner, Xuzhou Cui Can Glass Products Co., Ltd. These bottles let your brand radiate with refinement while acting as both a chic accessory and a potent marketing tool. We are produced with technological expertise and radiate a premium quality that enhances the perception of your brand. In order to see your brand shine brighter than ever, enter the arena of promotional brilliance with the wholesale Frosted Clear Glass Bottle.
Conclusion:
CUICAN GlASS outperforms all industry rivals in terms of product quality, innovation, sustainability, and service excellence. We have assembled a group of highly experienced and trained individuals over the last ten years. Our large manufacturing capacity, strong research skills, and exceptional technical knowledge have allowed us to maintain cheap costs without sacrificing the quality of our products. Our glass bottles, which are shipped to more than 30 nations worldwide, are food-grade containers that exceed all international criteria.